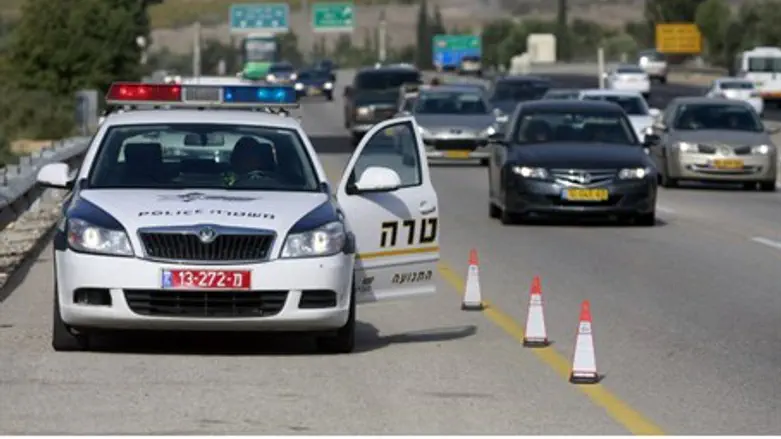 Police (illustrative)
Israel news photo: Flash 90
Israeli police arrested 23 Palestinian Authority resident Arab men on Monday night. All of the men are suspects in a car theft ring.
Some of the detainees were among the most wanted suspects in the fight against car theft gangs.
The crime gang was exposed by an undercover agent. It was the first time Israel's police have used an undercover agent to track PA-resident thieves.
The operation was headed by Lahav 433, the police anti-fraud unit, with help from the IDF and Border Police. State prosecutors followed the case as well.
The car theft ring sent thieves from PA-controlled cities to Israeli cities, where they stole cars which were then dismantled. The gang then sold the car parts.
During the nighttime arrest operation, officers seized evidence from suspects' homes, warehouses, and a "chop shop" they operated. Officers found stolen vehicles, dozens of motors, paperwork, and weapons.
The suspects will be in court Wednesday for a hearing on the extension of their remands.