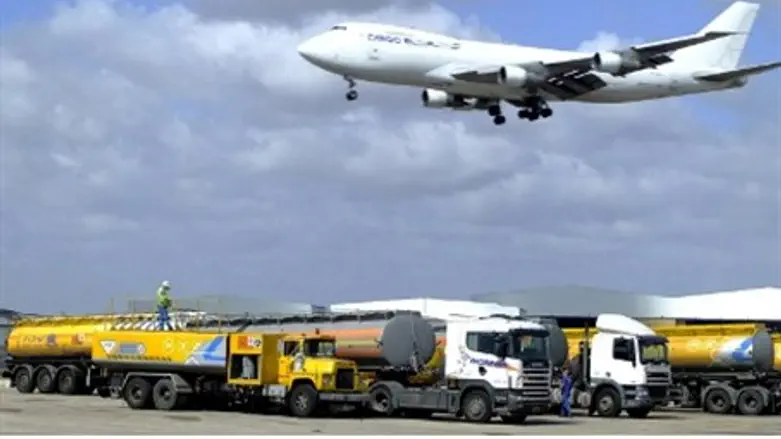 Airplane (illustrative)
Flash 90
A British schoolboy is "trapped" in Abu Dhabi after developing a fear of flying, The Mail on Sunday reported.
Joe Thompson, 12, had been due to fly back to Britain with his family last June after his father Tony's work contract in the UAE ended, the newspaper said.
"He tried four times to board a plane with his family, but each time he broke down in tears and refused to fly.
"He subsequently refused to travel home by boat and overland. Now, a year later, Joe remains stranded 4,500 miles from home with his father while his worsening mental condition continues to baffle psychiatrists. "
Tony Thompson, 63, now risks bankruptcy as he tries to reconcile his son's condition with his responsibility to his distraught wife Pauline, 49, and daughter Chloe, 17, who are back at the family home in Weston-super-Mare.
Mr Thompson, a former aide to Labor politician John Prescott, has pleaded for help after spending his savings and borrowing £40,000 to fund their unexpected extended stay in Abu Dhabi.