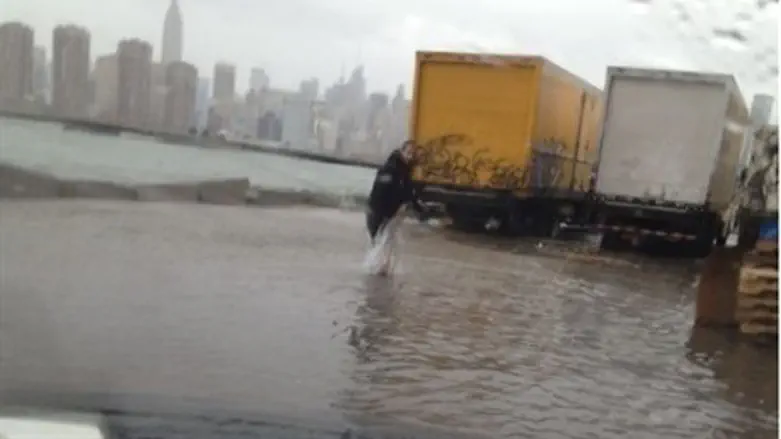 Superstorm Sandy hits New York
Ze'evi Fried, New York
As the weather conditions for another Eastern Seaboard hurricane season slowly begin to form in the waters of the Pacific Ocean and elsewhere in the south, northeastern municipal officials are thinking about how best to protect their communities.
The Building Resiliency Task Force appointed by New York Mayor Michael Bloomberg last week offered 33 recommendations that could help the city when the next Superstorm Sandy comes roaring through.
The group of more than 200 consultants, attorneys, city officials, landlords, property managers, and architects was formed last year after Hurricane Sandy leveled dozens of homes and destroyed numerous others.
The storm left 43 people dead in New York, and more than 1,000 homeless, most in Queens and Staten Island. Offices and buildings in lower Manhattan were flooded and uninhabitable for weeks – including two hospitals. Thousands were left without power for months, and the city suffered billions of dollars of damage that has lasted to this day.
"Another Sandy is inevitable, and New York isn't ready," said Russell Unger, executive director of the Urban Green Council that manages the task force, Bloomberg News reported..
In a statement issued by Bloomberg's office, Unger added, "But it can be. The task force recommendations are tangible and economically achievable steps."
Among the recommendations are new building codes requiring construction above the flood line, provision of drinking water in common areas and exterior electrical plugs for temporary generators.