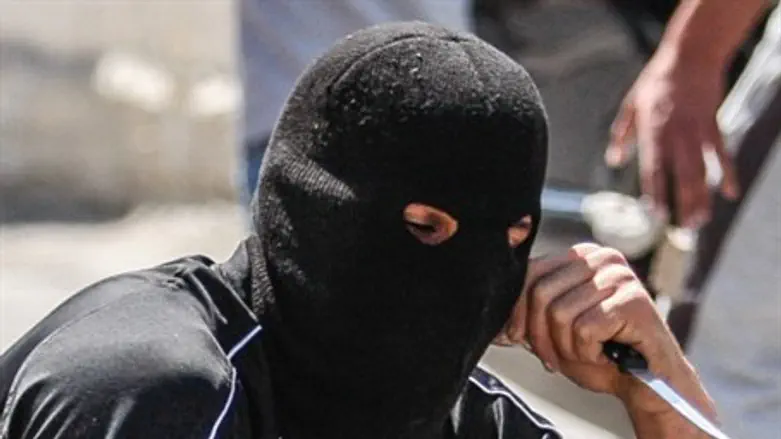 Arab with knife
Flash 90
Security forces shot and wounded an Arab terrorist who tried to stab one of them north of Jerusalem Thursday.
The incident took place at the Kalandia checkpoint.
None of the security men was hurt. The terrorist suffered light to moderate inujries from the gunfire and was treated by the security men on the spot.
Local Arabs began to throw rocks and riot following the incident.