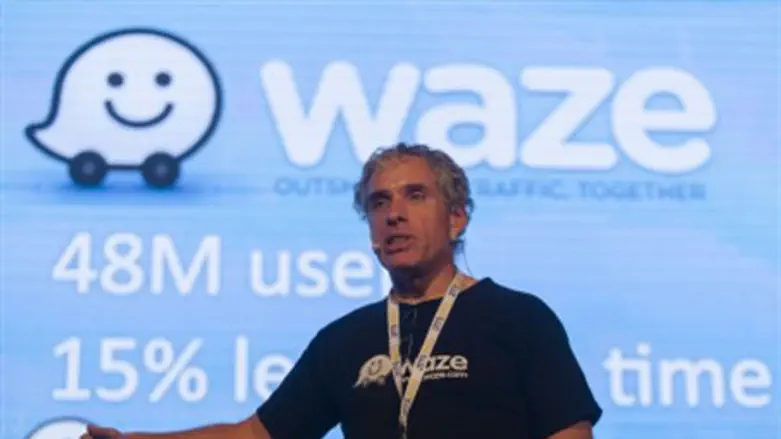 Waze co-founder Uri Levine
Israel news photo: Flash 90
The Israeli traffic app Waze, which has almost 50 million users, announced that it has accepted an offer to join Google.
"The Google Maps teams have been following our progress closely and are excited about what we've accomplished," Waze CEO Noam Bardin wrote in a post on the company's site.
"They share our vision of a global mapping service, updated in real time by local communities, and wish to help us accelerate. We are excited about the prospect of working with the Google Maps team to enhance our search capabilities and to join them in their ongoing efforts to build the best map of the world."
"Nothing practical will change here at Waze," he continued. "We will maintain our community, brand, service and organization – the community hierarchy, responsibilities and processes will remain the same. The same Waze people will continue to collaborate with you, and we will continue to innovate our product and services, making them more social, functional and helpful for everyday drivers. Our employees, managers, founders and I are all committed to our vision for many years to come."
The acquisition comes after months of speculation involving Google, Facebook and Apple.
Sources say Google Inc. acquired Waze for $1.1 billion.
"Together, we can accelerate our mission to outsmart traffic. We will continue to make a real impact on drivers globally, helping them save time and money while making everyone's daily commute a bit more efficient and fun," said Bardin.