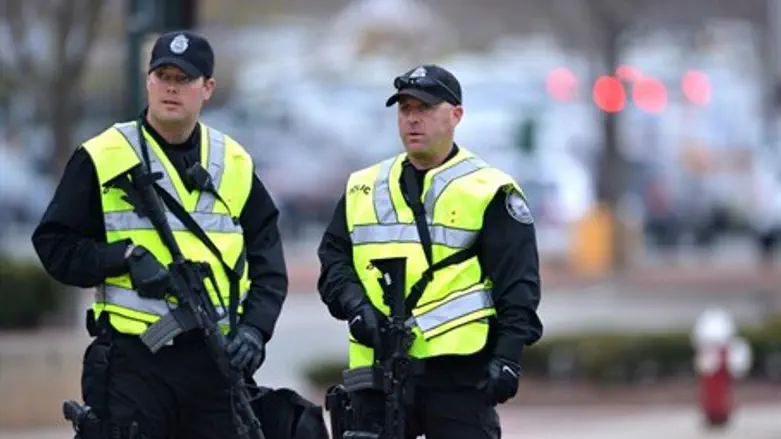 police officers
AFP file
A restaurant in Montreal has been targeted by a firebombing attack for the second time in three nights, local news site CTV reported.
There were about 30 people in Chops Resto Bar, a kosher Asian-fusion steakhouse with sushi bar, on Queen Mary Rd. near Decarie Blvd. shortly after midnight when a Molotov cocktail was thrown through the window, police said, according to the report.
No one was injured.
 Witnesses on the scene at the time said they saw two people running away after the attack.

Owner Ouri Ohayon has affirmed that he will get to the bottom of the incident and find the culprits.

"For the right information to get to these people, to have them arrested, Chops is offering up to $20,000 reward. This is how serious we are about finding these people once and for all," said Ohayon.
A nearby residence was targeted a night earlier and a kosher cafe was hit the night before that, according to CTV.

Though Chops is a kosher restaurant and the cafe firebombing Friday was at a Café Glatt Casher, the Federation CJA issued a statement Sunday stating saying, "There is absolutely no evidence that these incidents - while disturbing, to be sure - are in any way motivated by anti-Semitism."

The Montreal police arson squad is looking into a possible connection between the firebombings. 
Federal Immigration Minister Jason Kenney and Liberal MP Bob Rae posted messages to Twitter condemning the bombings.