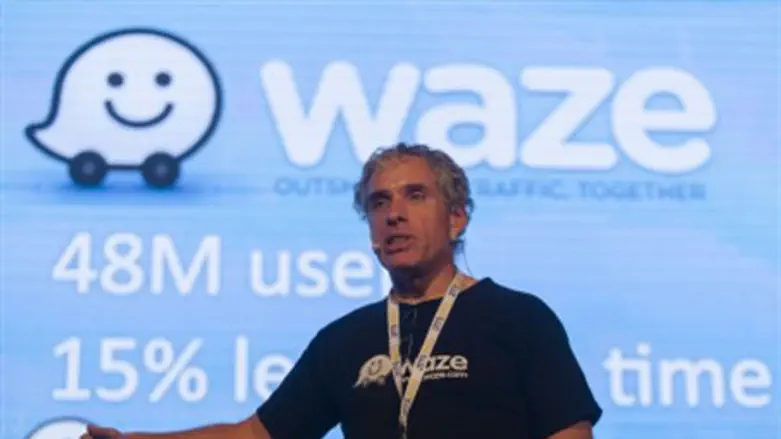 Waze co-founder Uri Levine
Israel news photo: Flash 90
Google and Israeli start-up Waze have agreed in principle on a deal in which the search engine giant will buy the road traffic information sharing application for $1.3 billion, reports Calcalist.
The deal depends on various due diligence checks that have only begun, so it is still open to changes and has not been not finalized.
The negotiations between Google and Waze were reported by Bloomberg news two weeks ago, and Facebook apparently withdrew from its negotiations with Waze a few days earlier, according to the report.
Waze's research and development center will apparently remain in Israel in the next few years. This is seen as an accomplishment for the company's founders, who had insisted in negotiations that the company remain in Israel. Facebook had wanted the firm to be dismantled. Google's previous Israeli start-up acquisitions were also dismantled.
Calcalist said that Waze may have allowed its negotiations with Facebook to run aground in the knowledge that it was about to close a deal with Google.
Waze provides users with a live traffic map that is updated online by fellow travelers on the roads. The users update each other regarding the location of police cars and radars, report road accidents, advise each other on avoiding traffic jams and more.