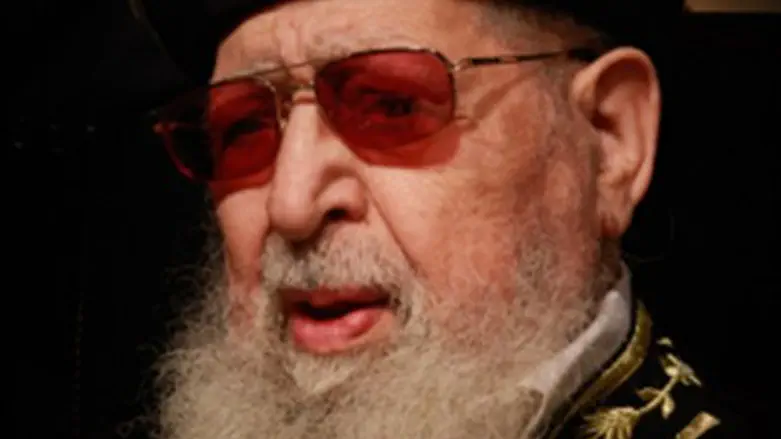 Rabbi Ovadia Yosef
Israel news photo: Flash 90
In his weekly Saturday night class, Shas spiritual mentor and former Chief Rabbi Ovadia Yosef condemned the government for preparing to draft hareidi yeshiva students. "May G-d thwart the plans of those who are considering doing evil and to keep Yeshiva students from their studies. They make plans but those plans will be denied them, they make resolutions but these will not come to pass, because G-d is with us," Rabbi Yosef quoted from a Biblical passage.
The government inter-ministerial committee on equitable IDF service, led by MK Ya'akov Perry, is set to deliver its findings to the government after a final vote to approve them later Sunday. Among those findings is a recommendation to draft nearly all hareidi yeshiva students, except for 1,800 of the most outstanding students.
Hareidi leaders have been vociferously opposed to the plan, which they say will destroy an entire culture of Torah learning and prevent the development of scholars in the future.
Rabbi Yosef has mentioned the Perry committee recommendations in several speeches in recent weeks. "They will not succeed in their plans" to establish a massive draft of yeshiva students, he said. "G-d will pay them justly for what they are trying to do."