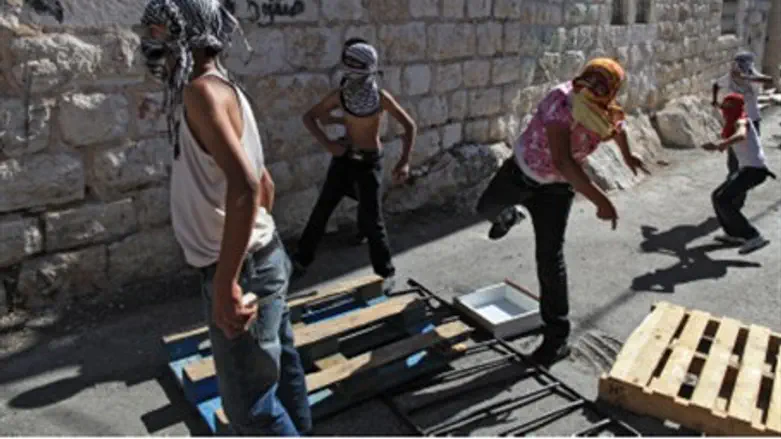 Rock throwers
Israel news photo: Flash 90
The fight against terrorism in Judea and Samaria is complicated by the young age of the attackers, IDF Colonel Yaniv Alaluf said Saturday evening.
Alaluf, commander for the Etzion region, spoke at a meeting with Israeli residents of the area. Israelis in Judea and Samaria have expressed strong concern over the recent increase in rock and firebomb attacks on drivers.
The attacks have caused serious injury in several instances, and have caused multiple deaths as well.
The average attacker is just 12-14 years old, Alaluf said. Many beg soldiers not to arrest them because they have tests in school the next day, he related.
Israeli officials have warned that PA textbooks and television programs are inciting children to terrorism.
Alaluf had some good news for residents. Israel is building a road that is further from Arab villages than the existing highways, which will hopefully make attacks less frequent, he said.
He also noted that a terrorism suspect who soldiers have been seeking for years was recently apprehended.
In addition, he said, "We aren't seeing organized terrorist groups organizing attacks like they did in the past. Of course, in our region we're trying to get back to the quiet we had in 2012."