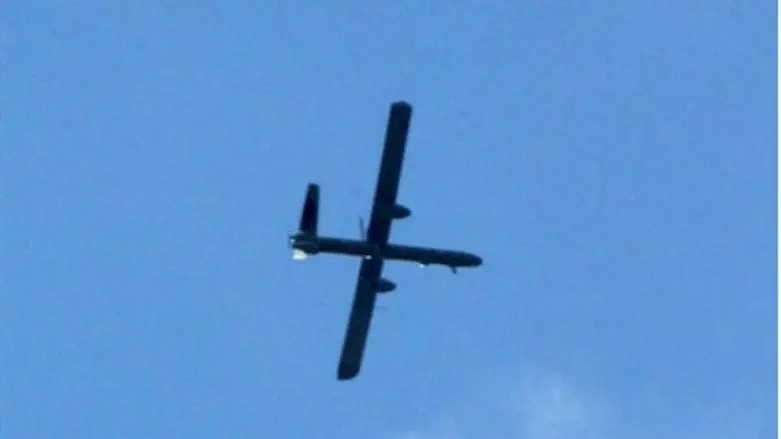 drone (illustrative)
Israel news photo: Flash 90
France is in talks with the United States and Israel to buy intelligence-gathering drones, the country's Defense Minister said on Sunday.
"We need this capacity in the short term. There are currently two countries in the world that build drones, the United States and Israel," Minister Jean-Yves Le Drian told the iTele TV channel.
"We are in discussions with each to buy some straight away," he added.
Bloomberg reported that Le Drian, who was in Washington over the weekend to meet U.S. Defense Secretary Chuck Hagel as well as lawmakers and White House officials, said France had an "urgent need" for such drones.
The lack of remotely piloted observation planes was evident during the French military operation in Mali, Le Drian said, according to Bloomberg.
The French Le Monde newspaper reported on Saturday that France had received approval from the U.S. Pentagon to buy two Reaper drones, and that the deal needed backing from Congress.
The report in the French newspaper said France was looking at eventually buying a total of five or seven Reapers. The plan is to deploy the two U.S.-made drones in Mali before the end of the year, according to Le Monde.