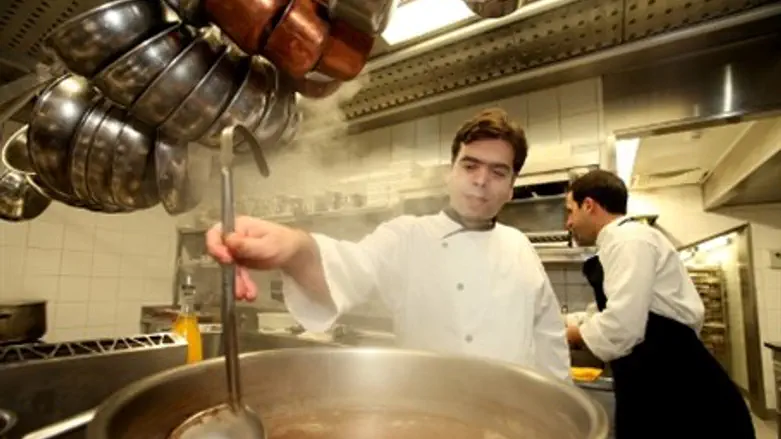 Tel Aviv restaurant chef
Israel news photo: Flash 90
Religious Services officials in Tel Aviv have introduced a new service that allows diners to check restaurants' kosher certification for themselves. The service is aimed at preventing kosher fraud, in which restaurants print fake certificates when in fact there is no guarantee that the food served is kosher.
Each certificate has a sticker with a bar code and personal hologram guaranteeing that the eatery has been certified kosher by the Rabbinate of Tel Aviv-Yafo.
Visitors can scan the code and check the certificate themselves using a "Kosher Checker" application available for download.
A 24-hour phone line provides a second option. Those who cannot or do not wish to use the application can call the local kosher hotline and give the bar code number of the establishment they wish to check, and will be told whether or not the certificate is genuine.
Religious Council member Eldad Mizrahi explained the new service, and said it is the most technologically advanced kosher certification service currently in existence.