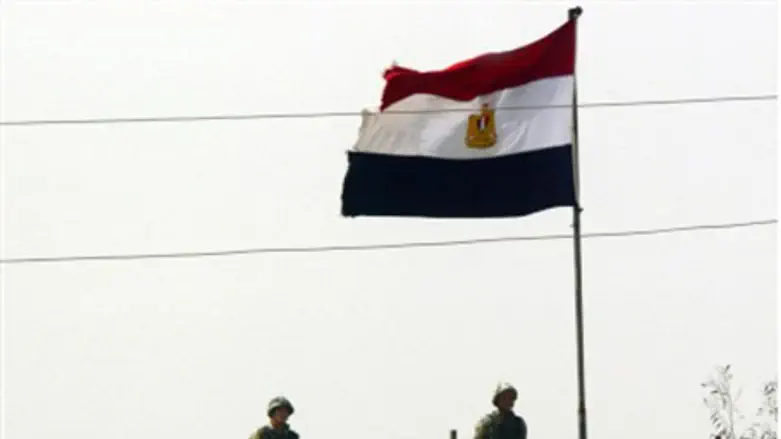 Egyptian soldiers at the Rafiah border
Israel news photo: Flash 90
Despite claims by Gaza's Hamas terrorist rulers that Israel is keeping the region under "siege", a convoy carrying medical aid from Saudi Arabia, the 11th one in recent weeks, arrived at the coastal enclave on Saturday.
Arab affairs expert Dalit Halevi reports that the Saudi convoy includes 10 tons of medicines and medical equipment. It was transferred to the El-Arish airport in Egypt and from there was taken to Gaza in coordination with the Egyptian Red Crescent in North Sinai and the Palestinian Authority's Red Crescent.
Overall, notes Halevi, the Saudis are arranging for daily flights over a period of two weeks, which will bring to Gaza medical aid consisting of 140 tons of medicines and medical equipment at a cost of $3 million until Tuesday.
Israel also continuously allows humanitarian aid into Gaza, despite Hamas's claims that there is a "siege" on the region. Israel has approved hundreds of internationally funded and monitored projects in Gaza.
Meanwhile, Maher Abu Sabha, the director of border crossings appointed by the Hamas government, said that the number of people entering Gaza through the Rafiah crossing ranges from 700 to 800 people a day.
He added that the crossings authority was getting prepared for an increase in the number of people entering through the Rafiah crossing during the summer. Egypt has been requested to allow the passage of 18 to 40 year olds without restriction.