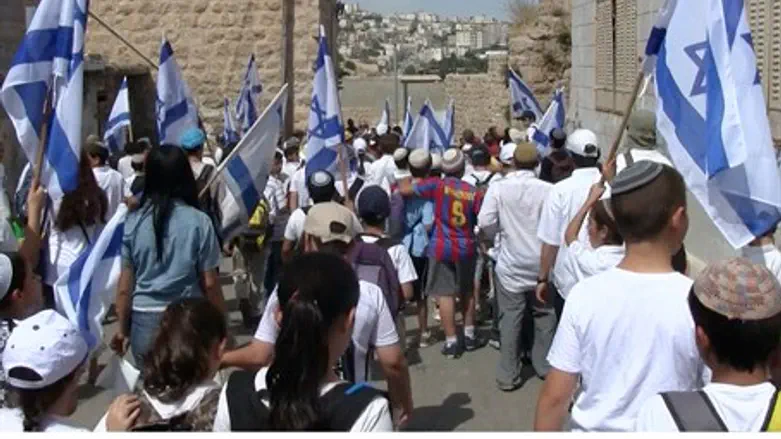 Jerusalem Day in Hevron
Hagai Geles
For the first time, educational institutions in Hevron and Kiryat Arba took part in the Flag Dance for Jerusalem Day on Wednesday. About 600 school children took part in a celebratory flag dance in Hevron, which was liberated along with Jerusalem in the Six Day War of 1967.
The day began with skits and films that dealt with the liberation of Jerusalem, after which the children walked from Kiryat Arba to Hevron, waving flags and singing songs.
At the Cave of Machpela, a ceremony and Hallel prayer were held. From there, the participants went on to take part in activities that included street theater, quizzes, historical stories, Biblical stories, music and more.
The day ended with a good lunch for the kids, back in Kiryat Arba.
Photos by Hagai Geles
credit: חגי גלס
credit: חגי גלס
credit: חגי גלס
credit: חגי גלס
credit: חגי גלס