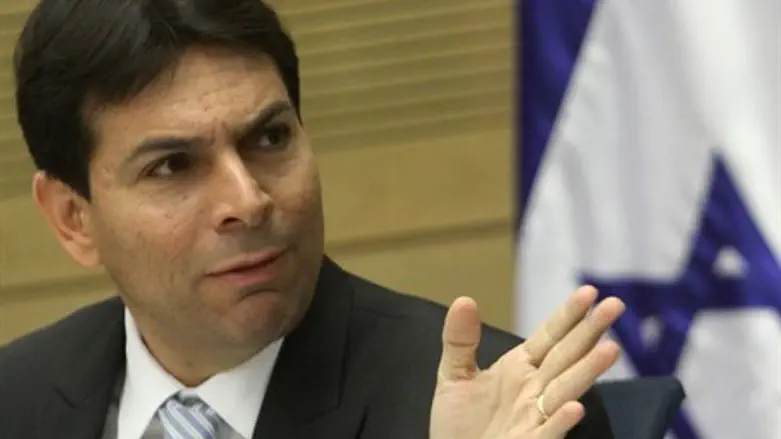 Danny Danon
Flash 90
The government committee weighing the "equal burden of service" issue is unfairly focusing on hareidi-religious Jews while ignoring the Israeli Arab community, Deputy Defense Minister Danny Danon (Likud) has accused.
Danon told Yisrael Hayom that he and other members of Likud and Yisrael Beytenu will not support a proposal "that deals with just one community and leaves the Arabs alone."
"We cannot ignore a huge part of the population," he said. "Nobody expects [Arabs] to enlist in Golani, but they can volunteer in a local health center before going to study at Haifa University."
Danon accused Finance Minister Yair Lapid of leading the trend to focus on hareidi Jews. "Lapid's hate for the hareidi community compared to how he ignores Israeli Arabs is sheer hypocrisy," he said.
The Perry Committee is currently researching the issue of hareidi-religious army enlistment in the wake of the end of the Tal Law, which granted an automatic deferral of service to full-time students of Torah and posited a way for them to eventually enter the job market, but was declared invalid by the Supreme Court.. The committee has been tasked with proposing a solution by the end of May.