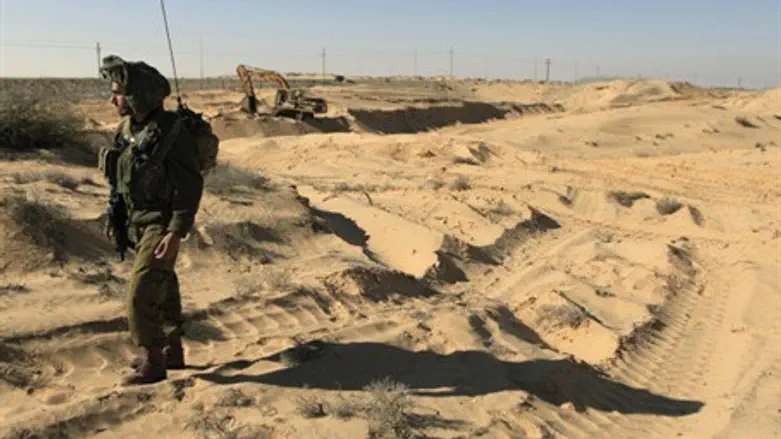 IDF at Sinai border
Israel news photo: Flash 90
Egypt is celebrating the 31 year anniversary of the day it received the Sinai Peninsula back from Israel, in the peace treaty between the two countries.
On April 25, 1982, then-President Hosni Mubarak hoisted the Egyptian flag on the border with Israel at Rafiah. Mubarak declared, on that occasion, that Egypt had gotten back its land, to the last inch.
The government of Egypt, under Prime Minister Hisham Kandil, officially declared that government employees would be going on a one-day leave Thursday to mark the Anniversary of the Liberation of Sinai, and President Mohamed Morsi placed a wreath on the Tomb of the Unknown Soldier Wednesday.
He also laid a wreath on the grave of former President Anwar Sadat.
"The liberation of the Sinai Peninsula from the Israeli occupation is a link in a long chain of heroic actions by the Egyptian Army," Morsi said.