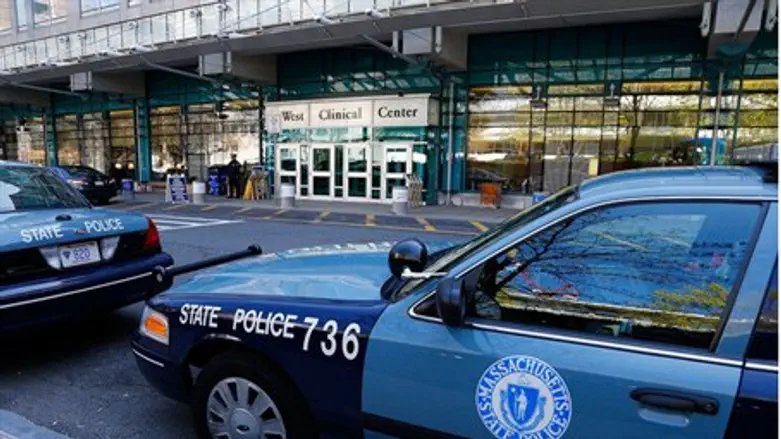 Police stand guard outside the hospital in wh
AFP photo
Dzhokhar Tsarnaev, 19, the surviving suspect in the bombing of the Boston marathon, has confirmed that his older brother Tamerlan was behind the attack, CNN reports, citing a United States government source.
Tamerlan, 26, was killed in a shootout with police last week.
Dzhokhar has reportedly said little to investigators, but confirmed that Tamerlan was the leader and that he "wanted to defend Islam from attack." The two carried out the attack on their own initiative and were not in touch with foreign terrorists, he said.
CNN's source noted that the testimony is preliminary, and that investigators will carefully look into all of Dzhokhar Tsarnaev's claims in the upcoming days and weeks.
Tsarnaev remains hospitalized for injuries sustained while fighting police during his arrest. He faces charges of using and conspiring to use a weapon of mass destruction resulting in death along with other terror-related offenses.
White House sources say he will be charged in a civilian court, and not in a military court as an enemy combatant. He is a naturalized U.S. citizen. His brother had filed a citizenship that was put on hold at the request of the Department of Homeland Security.