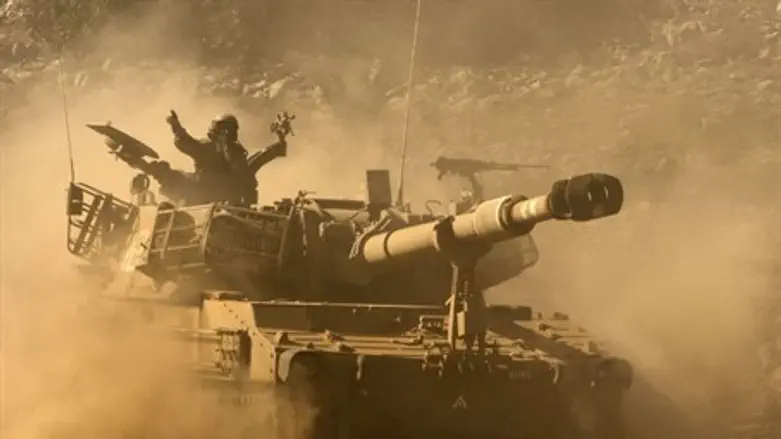 Israel carries out a weapons drill in the Gol
AFP photo
The ongoing civil war in Syria spilled into Israeli territory again on Friday evening.
The IDF Spokesperson's Unit said in a statement that , shortly after 8:00 p.m., a barrage of shots from Syria were fired near an IDF force in the Golan Heights.
There were no casualties or damage, said the statement.
The soldiers responded by firing missiles at the source of fire. A direct hit at the target was identified, said the IDF Spokesperson.
Ten days ago, a mortar shell fired from Syria fell on the Golan Heights. No one was injured and no damage was reported. IDF troops were on alert for additional firings.
Officials said they did not believe that the shell was fired purposely at Israeli territory, but that it veered off course when it was fired either by Syrian rebels or Syrian army troops, who were engaged in a fierce firefight Tuesday.
Defense Minister Moshe Ya'alon warned recently that Israel will respond to any shooting or other attacks that cross the northern border with Syria.
"Any violation of Israeli sovereignty and fire from the Syrian side will be answered immediately with the destruction of the source of fire when we identify it," Yaalon declared.
(Arutz Sheva's North American Desk is keeping you updated until the start of Shabbat in New York. The time posted automatically on all Arutz Sheva articles, however, is Israeli time.)