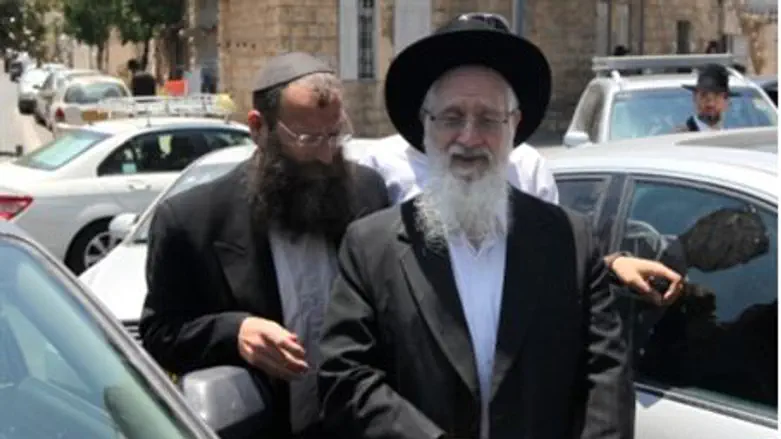 Rabbi Yaakov Yosef
Israel news photo: Flash 90
Hundreds gathered in the Har Hamenuchot cemetery in Jerusalem on Tuesday afternoon to pray for Rabbi Yaakov Yosef, who was hospitalized Monday in serious condition.
Rabbi Yosef is the son of Shas's spiritual leader, Rabbi Ovadia Yosef, and is a Torah scholar and leader in his own right. He has been sick with cancer for over a year and has been hospitalized on several occasions.
The prayer rally was held at the tomb of Rabbi Chaim Yosef David Azulai, also known as the Hida.
Among those present was Rabbi Yaakov Yosef's son Yonatan Yosef. He told Arutz Sheva that a grandson was born to Rabbi Yosef two days ago.
"We are praying that the rabbi will be at his grandson's brit milah," he said, referring to the circumcision and accompanying naming ceremony held on the eighth day after birth.
Rabbi Ovadia Yosef, as well, has asked the public to pray for his son using his Hebrew name, Rabbi Yaakov Chai ben [son of] Margalit.