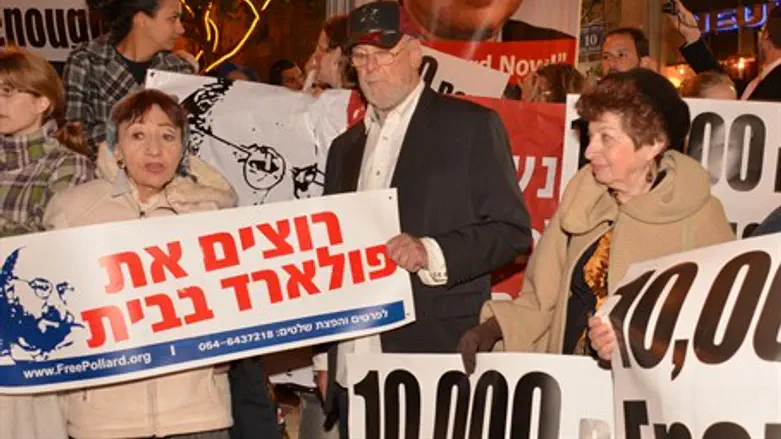 Protest vigil for Pollard
Tazpit news agency
A vigil for Jonathan Pollard was held on Monday evening in front of the King David Hotel in Jerusalem, where U.S. Secretary of State John Kerry is staying during his visit to Israel.
The protesters carried signs and called on Kerry to act for Pollard's release after 10,000 days in an American prison.
Several weeks ago, a few hours before President Barack Obama landed in Israel for his visit to the country, thousands of people demonstrated in front of the Jerusalem residence of President Shimon Peres, calling on the U.S. president to release Pollard.
An online petition calling on Obama to release Pollard was signed by more than 200,000 people. Before Passover, Housing Minister Uri Ariel and Bayit Yehudi MK Ayelet Shaked held a "model Seder" in honor of Pollard, with a call for Israelis and Jews all over the world to place an empty seat at the Seder table for Pollard.
Photos by Flash 90 & Tazpit news agency