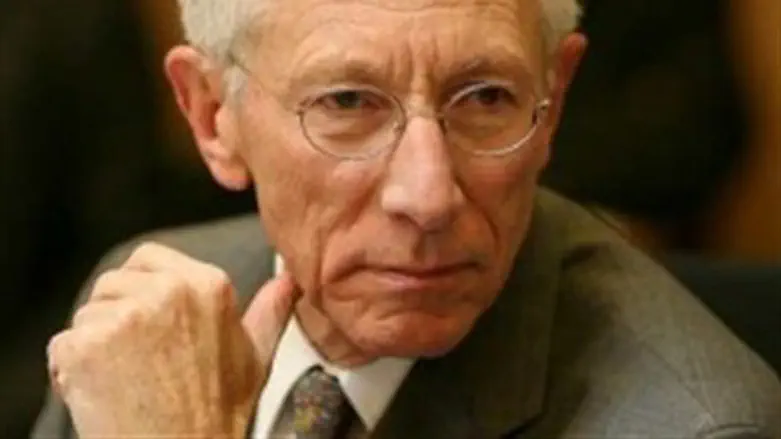 Stanley Fischer
Bank of Israel
In an effort to keep the value of the shekel lower, the Bank of Israel, for the first time in more than a year, intervened Monday in the currency markets and purchased $100 million. However, the value of the shekel continued to rise, with the Israeli currency appreciating 0.03% against the dollar from Friday's close. The shekel closed Monday at NIS 3.6184.
Market experts said that Monday's dollar purchase was more symbolic than anything. Outgoing Bank of Israel Chairman Stanley Fischer has aggressively intervened in currency markets in the past, but only as a last resort. According to the experts, the Bank would have to purchase between $200 and $300 million a day for a sustained period in order to have a real impact on the market.
An alternative method to lower the value of the shekel would be for the Bank to lower interest rates. At 1.75%, Israel's prime rate is one of the higher rates among developed economies, and this has attracted foreign currency. In addition, the anticipation of income from the sale of natural gas by Israel to foreign governments has also strengthened the shekel. But Fischer is loathe to lower interest rates, because this would add further fuel to real estate investment and push housing prices higher.