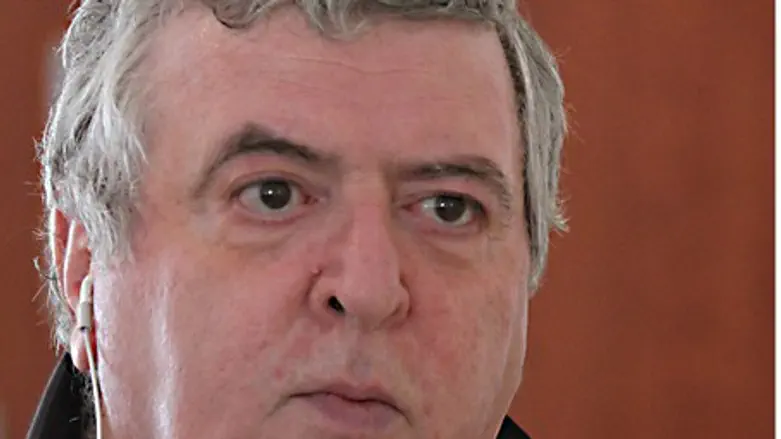 Amnon Dankner
Israel news photo: Flash 90
Journalist Amnon Dankner died Friday at the age of 67. He apparently suffered a heart attack.
The left-leaning Dankner worked at a variety of publications over the course of his career, including Haaretz, the defunct Davar, which served the Labor Party, and Hadashot.
He was editor-in-chief of Maariv for five years, and was a close friend of ex-Prime Minister Ehud Olmert and of Finance Minister Yair Lapid.
Lapid noted in a Facebook post that Dankner's heart, "which was always calm and friendly," had stopped. "I am angry at him," he wrote. "We could have had another 10 or even 15 years of Dankner."
Labor Party head MK Shelly Yachimovich wrote that Dankner had been "a writer, a pundit, an editor – what has he not been? Chock full of talent and wit, a man of great knowledge in every field, with an amazing sense of humor, a tongue sharp as a razor, a rare ability for writing, and a tempestuous personality.
"We knew each other well and were friends in our capacity as journalists, but the thread that joined us was Tommy Lapid z"l, Yair's father, who was a bitter ideological rival of mine but also a close and very beloved friend.
Olmert told Voice of Israel public radio that he spoke with Dankner on Friday and that he had been "at his best."
Dankner was raised in a religious home and attended the Maaleh religious public elementary school in Jerusalem. He was criticized for his sympathetic biography of Dan Ben Amotz, a leftist author whose morals were reprehensible.