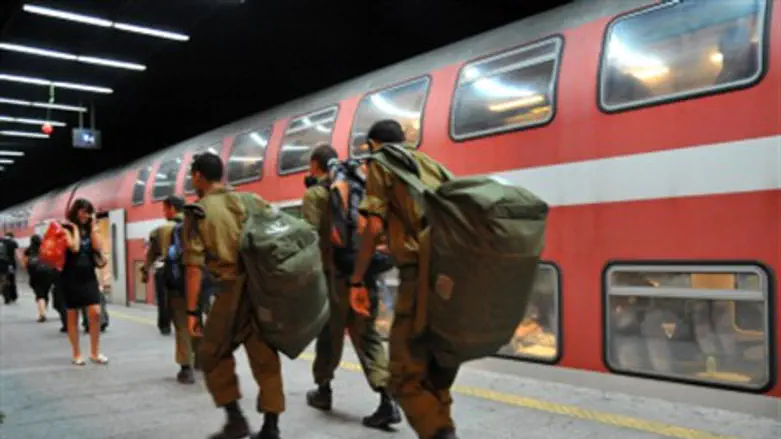 Soldiers at train station
Israel news photo: Flash 90
New recruits to the IDF will get new "smart card" IDs that can be swiped to pay for rides on buses and trains, Yisrael Hayom reports.
Soldiers currently ride trains and buses for free when boarding in uniform with their military ID. The IDF hopes that the change to swiping cards will save a significant sum of money, as the military will be able to pay for rides taken rather than making a global payment to transportation companies.
At this point, there are no plans to restrict soldiers' rights to free rides.
Last year soldiers were banned from taking the train on Sunday mornings in response to commuter frustration over extreme crowding as soldiers returned to base from their weekend leave. Israel Railways and the IDF created a new system in which soldiers are transported on buses instead.
Two polls now show that 79% of soldiers are pleased with the new arrangement.