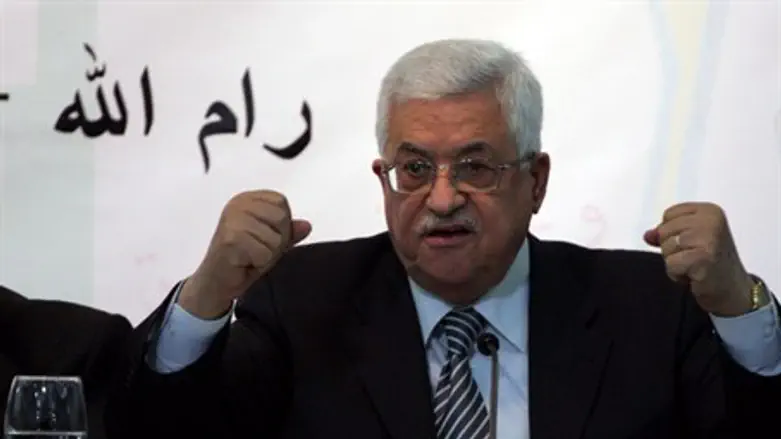 PA Chairman Abbas
Flash 90
Palestinian Authority Chairman Mahmoud Abbas has appealed to the Arab League to pressure the United Nations over the construction of new homes for Israelis in Judea, Samaria and Jerusalem. Abbas repeated claims that the building of new homes for Israelis would prevent the establishment of a new Arab state in the area.
The UN has already demanded that Israel forbid its citizens to build in the region.
According to Haaretz, Abbas plans an appeal to the International Criminal Court at The Hague if other measures to stop new Israeli construction fail.
Arab League heads heard Abbas' appeal and have decided to send a mission to Washington to present their views to the United States government. The mission will also present a new Arab peace plan that includes a timetable for a full Israeli withdrawal from Judea and Samaria, and the establishment of a new Arab state with Jerusalem as its capital, Haaretz reports.
The new Arab plan reportedly also includes a timetable for Israel's release of PA resident terrorists.
Since 2000 Israel has allowed construction only within existing communities in Judea and Samaria, and has not allowed the creation of new communities. Most construction takes place within "settlement bloc" areas where Israelis outnumber PA Arab residents.
Past diplomatic initiatives have assumed that Israel will retain the "settlement bloc" areas under any future agreement with the PA, with possible land trades to give the PA the equivalent of all land east of the 1949 armistice line.