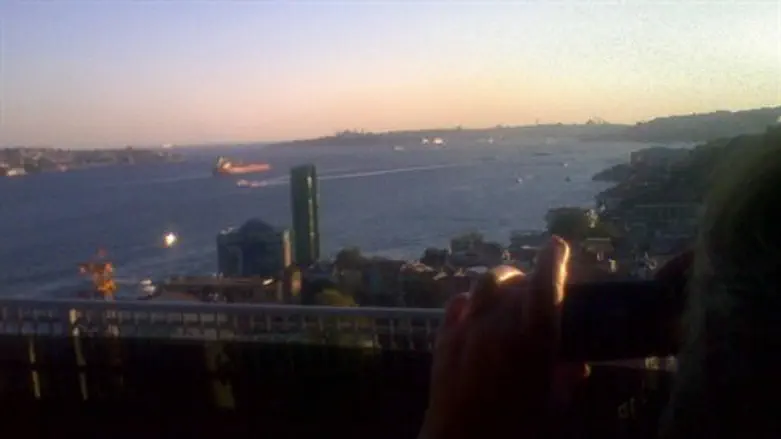 Bosporus River crossing in Istanbul
Israel news photo: HLJ
Syrian opposition leader Moaz Al-Khatib, head of the Syrian National Council, has resigned his post.
Al-Khatib said in a statement posted on Facebook that he had vowed to leave the position "if matters reached some red lines."
However, he did not offer any specifics as to what led to the decision, nor what the "red lines" were that had been crossed.
"Now I am fulfilling my promise and announcing my resignation from the National Coalition in order to be able to work with freedom that cannot be available within the official institutions," he said.
The SNC was set to meet last week in Istanbul to elect a government-in-exile, which was to include a new prime minister, among other leaders, but the meeting was rescheduled for this Monday instead.
The meeting is set ahead of the second "Friends of Syria" conference, also to be held in Istanbul, on April 1, according to a statement by the SNC issued Saturday.
Less than two weeks ago, the fragmented coalition lost three members who resigned ahead of the creation of a new coalition of five smaller opposition groups three days later.