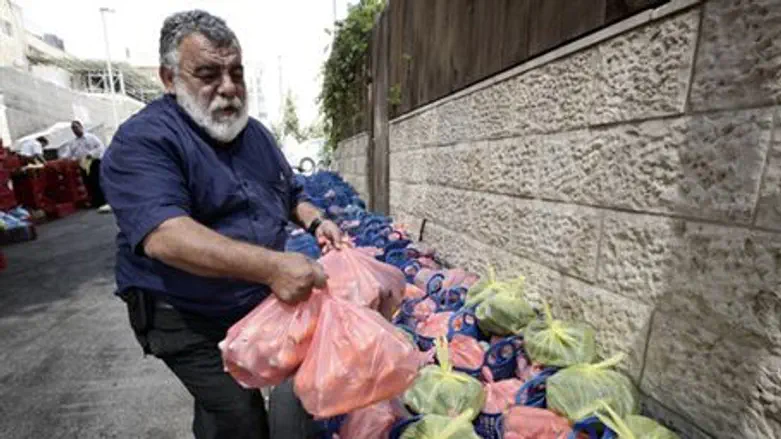 Food packages for the needy
Israel news photo: Flash 90
Dozens of yeshiva students and IDF soldiers worked side-by-side this week to make Passover happy for needy families. The groups packed boxes of food for the holiday at the Merkaz Maor Leaniyim, a food distribution project run by the Shuva Yisrael network.
The organization aims to give out food to tens of thousands of families this year. Some of the packages will be sent overseas, to help needy Jewish families in Europe and the United States.
Director Rabbi Yeshayahu Pinto emphasized in his weekly sermon that help is needed this year in particular. Many families that were previously financially stable have been forced to seek assistance for the first time due to the continuing global economic slump, he said.
Therefore, it is particularly important to help them enjoy a kosher Passover, he explained.
Each food package was packed with a variety of items, including a double package of matzah and a kosher-for-Passover cake.