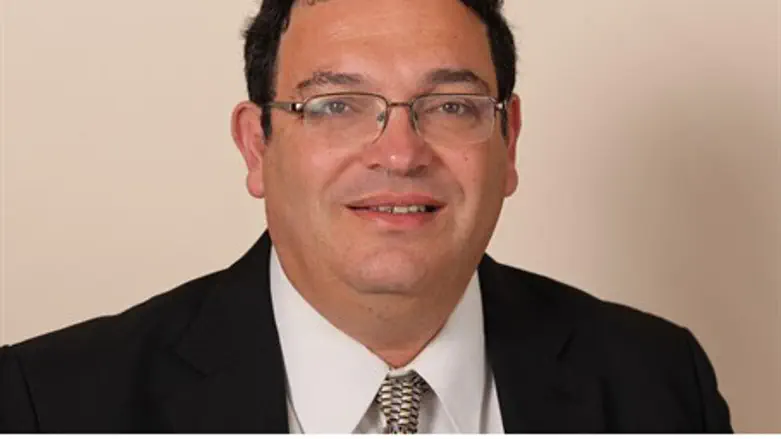 MK Rabbi Shai Piron
Flash 90
Yesh Atid's number-two MK, Rabbi Shai Piron, came under attack Tuesday as detractors revealed a 2002 halakhic (Jewish legal) ruling of his against selling homes in Israel to Arabs.
In a response online attributed to Rabbi Piron, it is explained that selling a home in the land of Israel to a non-Jew may violate Jewish law, "and selling a home to Arabs, particularly in light of the struggle these days, is certainly forbidden."
The response was written at the height of the "Intifada" terror war on Israel.
Television personality Judy Nir Mozes Shalom, wife of Minister Silvan Shalom, attacked MK Piron on Twitter and said he should be disqualified from serving as Education Minister.
"Rabbi Shai Piron, who wants to teach our children, ruled that it is forbidden to sell apartments to Arabs in Jewish neighborhoods," she wrote. "I'm not willing to have an unenlightened racist teaching my children."
Mozes Shalom has made several controversial statements on Twitter in the past, including a call last year to destroy Gaza.
Rabbi Piron quickly responded and denied having written the halakhic response in question. "It's a shame, I never said that… It hurts my heart to see the level of discourse," he wrote on Twitter.
In a second tweet, Mozes-Shalom said she would be "the first to apologize" if Rabbi Piron had not in fact written the response in question.
Rabbi Piron wrote on his Facebook page, "This is a tough day. I admit it. It's not pleasant. Especially because it isn't true… Everybody knows my stance on these types of questions… Three years ago I was critical of rabbis who ruled that way."
"It hurts because I came to increase good, to contribute, to do everything to make Israel a better place for everyone: for Jews and Arabs, religious and secular, left and right," he said.