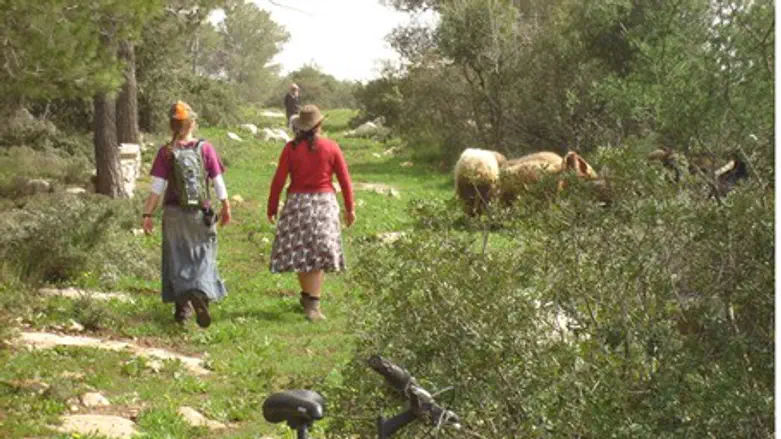 Shomron field trip
Samaria Travel
A reform in the Israel Police is causing schools to cancel hundreds of trips for pupils that were planned to take place in Judea and Samaria.
The cancellations are the result of a police decision two years ago, to close down its carbine rifle department. The IDF continues to demand that school trips to Judea and Samaria be accompanied by guards carrying long rifles, and these need to be authorized by police. Therefore, security firms have informed schools that they can no longer provide security for school trips to the Biblical heartland.
The principal of Kfar Etzion Field School, Yaron Rosenthal, sent a letter to Education Minister Gideon Saar this week, following the cancellation of hundreds of school trips to Wadi Kelt, Samaria, Hevron and the Binyamin region.
"The police have carried out reforms, but army regulations have not changed," he wrote. "Because of bureaucracy and discord between two security bodies, the Israel Police and the army, trips are being cancelled."
Rosenthal noted that the cancellations are particularly frustrating because they are taking place at a time when schools that used to oppose trips to Judea and Samaria on ideological grounds, no longer oppose such trips. "These are schools that, in the past, would not have even considered traveling to such areas, and now that they want to – they can't," he added.
"After years in which we have been making an effort to remind the Nation of Israel that the Land of Israel does not end at the Green Line, and that the cradle of the nation is located in Judea and Samaria – the schools want to go back to travelling in the larger Land of Israel," he noted, "but government bureaucracy is preventing that."