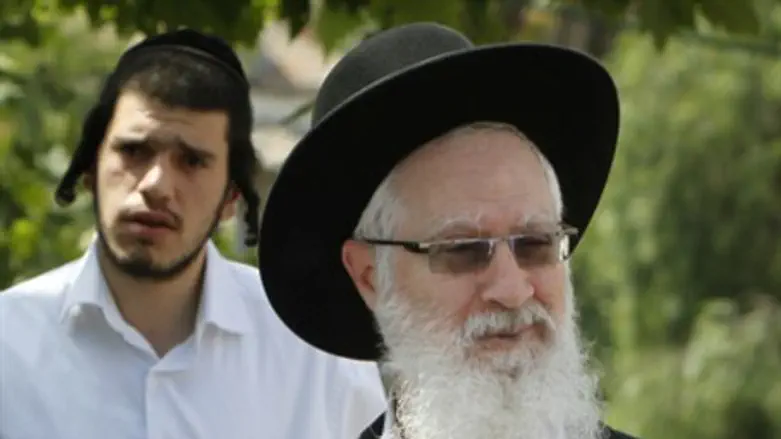 Rabbi Yaakov Yosef
Israel News photo: Flash 90
Thousands of hareidi-religious and religious-Zionist Jews came together Monday to pray for Rabbi Yaakov Yosef, who is suffering a serious illness.
Rabbi Yaakov Yosef is the son of Rabbi Ovadia Yosef, and has made his own name as a Torah scholar and religious leader as well.
Rabbi Ovadia Yosef called Saturday night for the public to pray for his son. "To my great sorrow, my son Rabbi Yaakov, who is constantly learning and teaching Torah, has been sick recently," he announced.
"Now he is very sick… My request is that whoever is able will pray for him, that G-d will send him complete healing," he said.
The central prayer rally Monday for Rabbi Yaakov Yosef was held at the Kotel (Western Wall) in Jerusalem. The Chief Rabbis of Israel, Rabbi Shlomo Amar and Rabbi Yona Metzger, joined the prayers, as did Rabbi Reuven Elbaz, Rabbi Benayahu Shmueli, and other renowned figures.