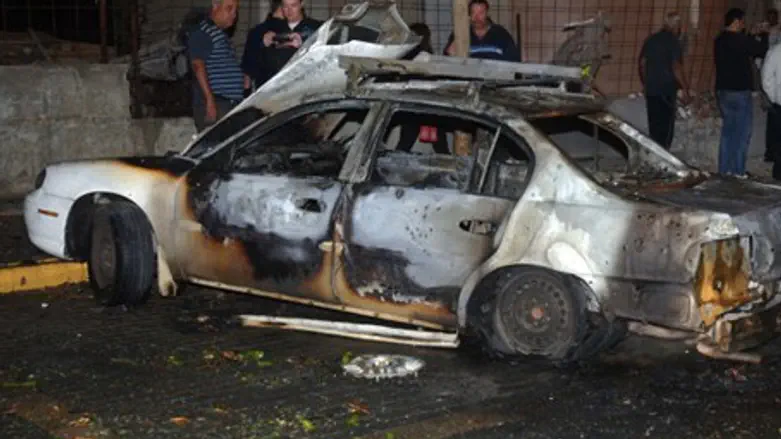 Bombed car (illustrative)
Flash 90
The president of the All-Ukrainian Jewish Congress narrowly escaped with his life on Monday after he was targeted in an assassination attempt in central Kiev.
Vadim Rabinovich, a businessman and president of the All-Ukrainian Jewish Congress, said a bomb was hurled at his car as it pulled out from an office courtyard.
A statement posted on the website of the All-Ukrainian Jewish Congress said that "an explosive device was thrown" into Rabinovich's moving car as it pulled out.
The blast caused windows to shatter in nearby buildings, according to the AFP news agency. It was unclear whether the 59-year-old Jewish leader was in the vehicle at the time of the explosion.
Kiev police confirmed that an explosion caused by an "unknown object" had caused minor damage to a car, injuring no one. They did not identify the individual involved.
Police questioned Rabinovich over the incident, according to the Interfax news agency.
In January Rabinovich received threats from a "highly placed official" demanding he cede control of a small satellite channel that he had co-founded, Jewish News One, he told media.
Ukraine is home to one of the largest Jewish communities left in the world, numbering in the hundreds of thousands. However, anti-Semitic violence is not uncommon.