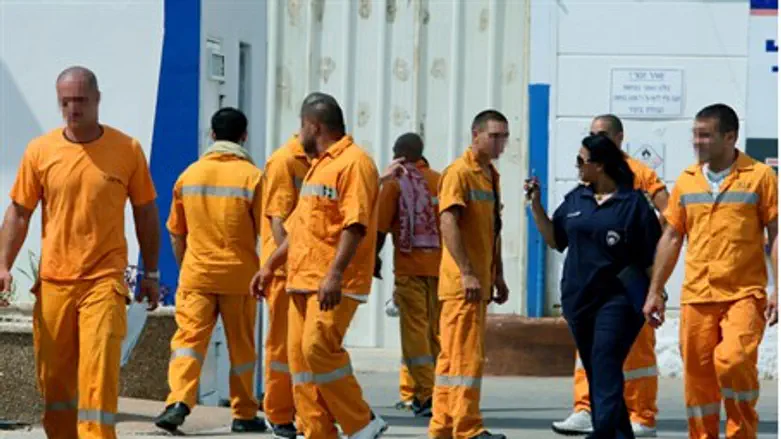 Security prisoners
Flash 90
Palestinian Authority resident Arafat Jaradat was not harmed before his death, a team of medical experts has found. Jaradat died in an Israeli prison over the weekend, sparking days of riots as PA Arabs blamed Israel for his death.
An initial autopsy confirmed that Jaradat had died of a heart attack, but did not find a cause. That autopsy also ruled out the possibility of torture.
More in-depth findings publicized Thursday confirmed that Jaradat had not been poisoned, either. The new data also reconfirmed that Jaradat had not been beaten or tortured.
The PA has pointed to Jaradat's broken ribs and bruising on his upper body as evidence of torture. However, medical experts say the damage is consistent with attempts to restart his heart using CPR.
Paramedics and doctors performed CPR for 50 minutes in an attempt to save Jaradat's life.
While the latest findings ruled out several options, the team has still not found a conclusive cause of death for Jaradat.
Professor Yehuda Hiss of the Institute of Forensic Medicine, Professor Affeck, head of medicine in the Health Ministry, and Professor Barshak, head of pathology at the Sheba Medical Center, all among Israel's top experts, took part in the autopsy.
The United Nations has called for an "independent and transparent" investigation into Jaradat's death once the autopsy is over.