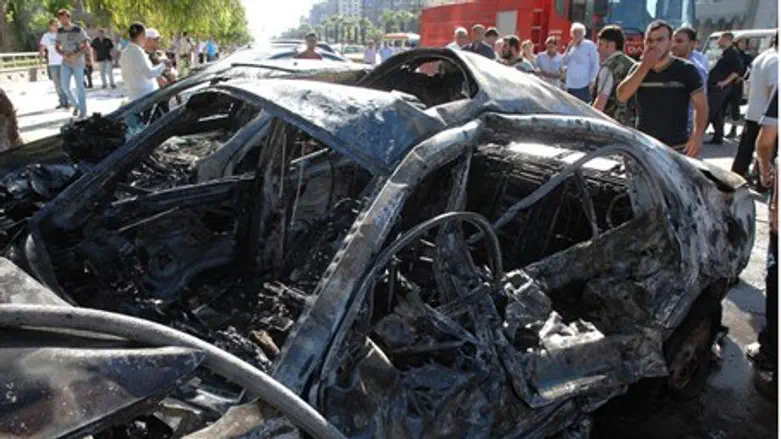 Car bomb
AFP photo
Two people were killed Thursday morning when a car bomb exploded in Rishon Lezion. The incident occurred in the center of the town next to the city's court building. There was no immediate information on their identity. The two were in the vehicle when it exploded, police said. The incident occured at about 10:30 AM Thursday.
Police are at the scene, as are rescue officials. Several others are injured, and are being treated at the scene. Police have cleared the area, on the possibility that other explosives may be present.
Police were unable to immediately identify the victims, and were unclear about the motive, although they said the incident was criminal in nature.
Speaking to Israel Radio, a police official said that the incident occurred in the parking lot of an apartment building near the courthouse. "There is no connection between this incident and the courthouse," the official said.