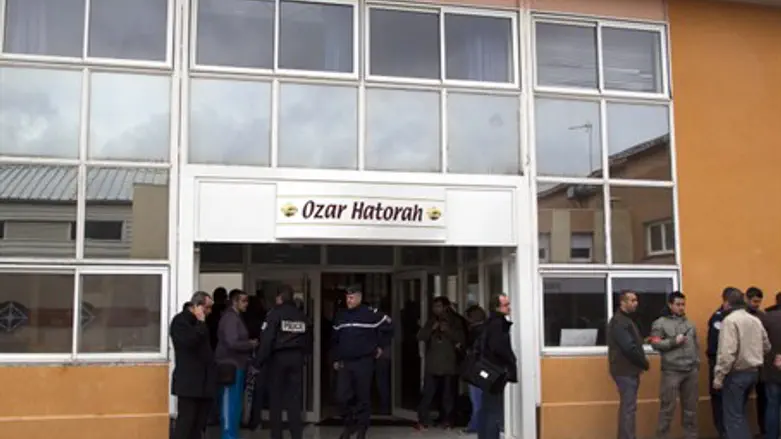 Scene of Merah terror murders in Toulouse
Israel news photo: Flash 90
French police on Tuesday arrested two men in the southern city of Toulouse in connection with Islamist gunman Mohamed Merah's killing spree in March last year that claimed seven lives, a police source said, according to AFP.
The pair, aged 23 and 20, were being held in detention and questioned over their links to the self-proclaimed, Al-Qaeda inspired shooter who killed a rabbi, three Jewish children and three French paratroopers in and around Toulouse.
They are suspected of providing "logistical help" to Merah, who was shot dead during a police siege.
Two other men were arrested but released without charge in January. 
French police doubt that Merah could have acted alone, but the only person charged with helping him so far is his brother Abdelkader.
In early December, a 38-year-old man and his girlfriend were arrested in connection with the attacks but both were later released without charge.