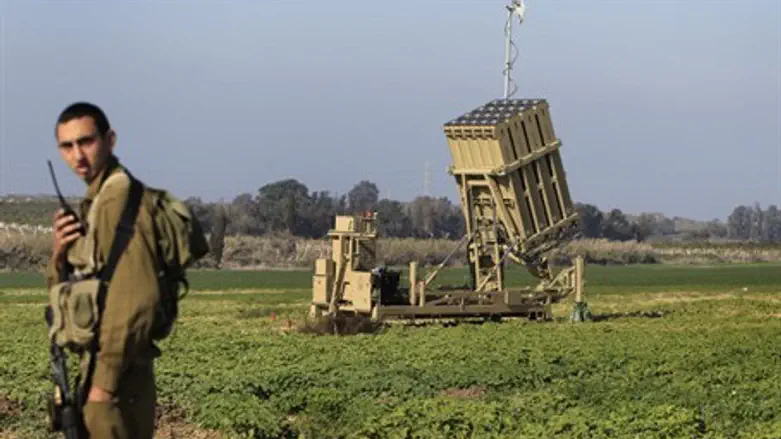 Iron Dome system
Israel news photo: Flash 90
An Iron Dome anti-missile defense system battery will be placed in the Dan Bloc, or greater Tel Aviv region, for several days, beginning Monday, the IDF Spokesman's Unit said.
The Iron Dome battery is undergoing a process of assimilation into the operational array. As part of this process, the battery is being stationed at different locations throughout the country. This process will make it fully operational in all locations.
Democratic and Republican members of Congress are set to convene on Wednesday, along with prominent leaders of the Jewish community and Ambassador Michael Oren, to pay tribute to the success of the Iron Dome anti-missile defense system, at a special event set to take place at the United States Senate.
"I believe that holding the event in Congress is a true expression of gratitude on behalf of the American Jewish community and those who value human life," said Robert Rechnitz, Chairman of the Iron Dome Tribute.