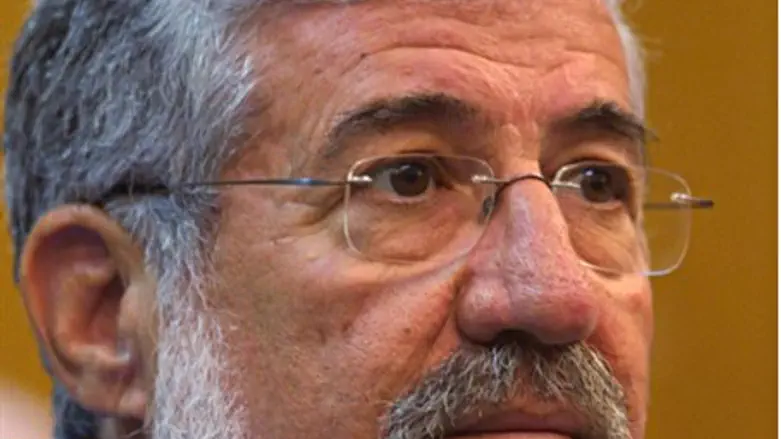 Amram Mitzna
Flash 90
MK Amram Mitzna, number two on the list of Tzippy Livni's Hatnu'a Party, practically called the leader of his party a liar on Sunday, after he was informed that the second ministerial position offered to the party as part of its coalition agreement would go to Amir Peretz.
Mitzna claims that he was specifically promised by Livni that such a scenario would not take place when she recruited him to join her then-fledgling Hatnu'a several months before the recent elections.
"The problem is not between me and Amir Peretz, but between me and Livi," Mitzna told Army Radio Sunday. "She violated her word, and these things must not be done."

With that, Mitzna said, he did not regret coming out of retirement to re-enter politics under Livni's flag. "I do not regret undertaking this adventure," he said. "I intend to be an active Knesset member. I was elected on my own merits. I do not intend to resign and allow the next in line to take my seat. I will do everything I can to influence the situation in the face of the difficult situation we face."
Mitzna, who was IDF Central Command head during the period of the first intifada in the late 1980s, said he did not believe Israel faced a new intifada, despite recent unrest in Judea and Samaria. "But things could deteriorate in that direction quickly," he said. "There is a big difference between Yasser Arafat and Mahmoud Abbas. I don't think any Palestinians are interested in another intifada," he added.