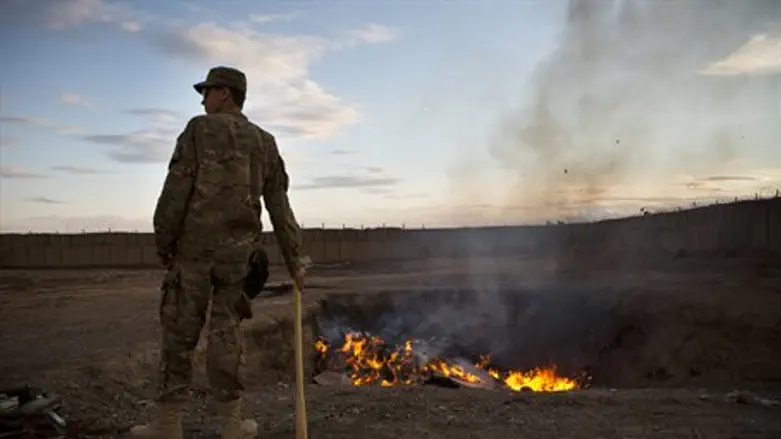 US soldiers have been accused of torturing in
Reuters
Afghan President Hamid Karzai is giving U.S. special forces two weeks to leave a key battleground province after it was revealed that some soldiers in the area tortured and even killed innocent people, the president's spokesman said on Sunday.
Speaking at a news conference in Kabul, the President's spokesman, Aimal Faizi, said villagers from the Wardak province filed complaints in regards to the behavior of U.S. special forces in the area and a group of Afghans who worked with them. 
"The Ministry of Defense was assigned to make sure all U.S. special forces are out of the province within two weeks," he said.
"After a thorough discussion, it became clear that armed individuals named as U.S. special forces stationed in Wardak province were engaging in harassing, annoying, torturing and even murdering innocent people," Faizi added.
Karzai's decision may further complicate already shaky negotiations between the United States and Afghanistan over the presence of U.S. troops in the country. NATO forces are slated to withdraw by the end of 2014, but some U.S. soldiers will stay on to ensure stability in the country. 
The Afghan President has expressed fury in the past over the civilian casualties from U.S. and NATO-backed efforts to calm the Islamist militant insurgency in the country, warning the U.S. that civilian causalties would fuel insurgency and would drain support for foreign troops. 
The President's announcement comes days after he issued a decree banning Afghan security forces from using NATO air strikes in residential areas.
The ban was a response to an air strike aimed at four Taliban members, which resulted in the deaths of ten civilians, including five children.