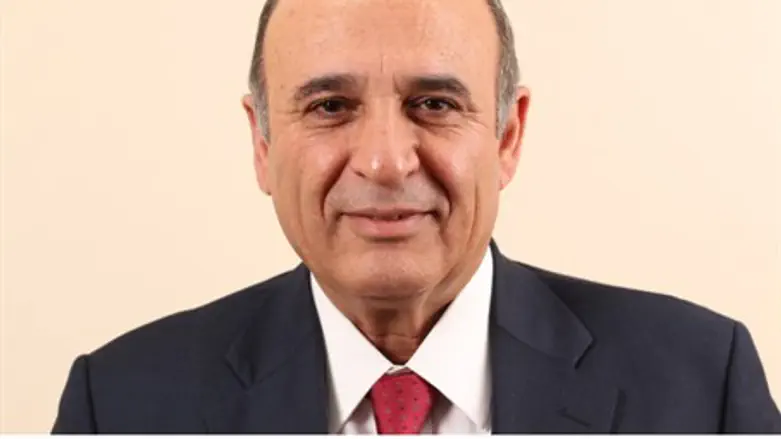 MK Shaul Mofaz
Flash 90
Kadima chairman MK Shaul Mofaz joined the pact between Bayit Yehudi and Yesh Atid because his demand to be appointed Defense Minister was rejected, Channel 2 News reported on Friday.
According to the report, Mofaz's representative, Attorney Alon Geller, arrived at the coalition talks with the Likud Beytenu negotiating team and presented Mofaz's demand that he be appointed as Defense Minister in the next government.
The Likud Beytenu reportedly rejected the demand on the spot, leading to Mofaz deciding to join the pact with Bayit Yehudi and Yesh Atid and form a united front against Prime Minister Binyamin Netanyahu.
Bayit Yehudi chairman Naftali Bennett and Yesh Atid chairman Yair Lapid have forged a common front in the coalition talks, which will make it impossible for Netanyahu to form a coalition without both of them.
This could force Netanyahu to establish a government without hareidim, and adopt Lapid's radical plan for forcing most hareidi men into military service in an abrupt fashion.
Mofaz, who headed Kadima when it had 28 seats in the last Knesset, joined Netanyahu's coalition promising to promote a plan to enlist hareidim into the army. He abruptly left the government several weeks later when he failed to promote his outline.
Mofaz's joining the coalition after previously branding Netanyahu a liar, along with other instances of zigzagging, led to him barely passing the electoral threshold in the last election, resulting in Kadima receiving just two seats.
Bennett, Lapid and Mofaz reportedly met Thursday in Bennett's home in Raanana, where they agreed that Bennett would ask for the Finance Ministry, Lapid will ask for the Foreign Ministry and Mofaz will seek the Defense Ministry.
Kadima's number two, MK Yisrael Hasson, said on Friday that his party will not enter the government if no agreement is reached on the principle of equal burden of service. Interviewed by Army Radio, Hasson said that Kadima was not "in Netanyahu's back pocket" and will not be a partner in a coalition that does not regulate the issue.
Regarding Thursday's meeting between the three party chairmen, Hasson said, "There is a common interest that we agree to and that's why there were discussions yesterday. The meeting was designed to coordinate a line on which we will not compromise - and we don't intend to compromise."
Meanwhile on Friday, the coalition negotiation teams of the Likud/Yisrael Beytenu and the Bayit Yehudi met for a discussion that was held "in good spirits", according to both sides.
However, no progress was made that could ensure the Bayit Yehudi will join the coalition.
During the meeting, the Bayit Yehudi team presented its comments on the outline for hareidi enlistment that was presented by Prof. Eugene Kandel from the National Economics Council.
Kandel's outline is essentially an upgrade of the outline proposed in the past by Minister Moshe Yaalon. It focuses on recruitment goals and not quotas and would extend army recruitment to the age of 26. The Yaalon outline has already been rejected by Kadima.
Netanyahu has reportedly told his negotiating team, according to the Yisrael Hayom newspaper, to "do whatever is necessary" to bring the Bayit Yehudi into the coalition.
(Arutz Sheva's North American Desk is keeping you updated until the start of Shabbat in New York. The time posted automatically on all Arutz Sheva articles, however, is Israeli time.)