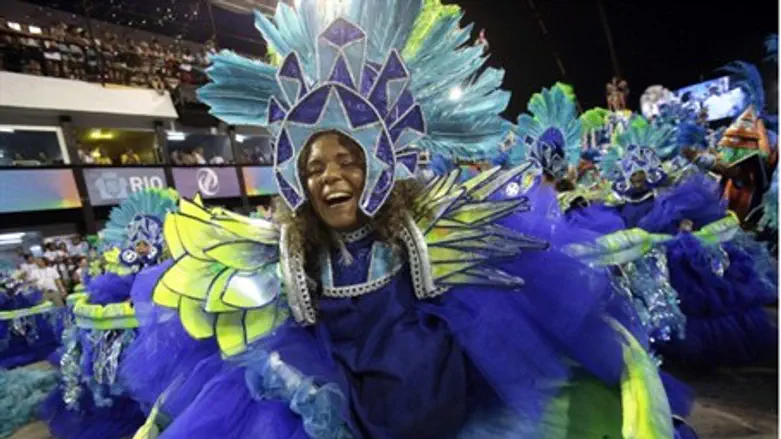 Carnival in Brazil
Reuters
As the annual Carnival approaches, many members of Rio De Janeiro's Jewish community have packed their bags and taken their children to temporary residences in a nearby resort town.
According to Yishai Bonny, World Bnei Akiva emissary in Rio De Janeiro, most Jewish families in the Brazilian city do not view the Carnival as an attraction but rather as a nuisance. The most serious objection to the festivities is their immodest nature, and the way this affects children's upbringing.
Bonny said that most of Rio's Jewish community had already left the city by Friday, and gone to a nearby quiet town called Trizopolis. "The rest of the community," he said, will either join them there Monday or head elsewhere.
"The Carnival in Rio is known as a very extreme one," he said, "with drunk people roaming the streets and real danger."
The Jewish people prepare meanwhile for Purim, Bonny noted. "The costumes for Purim are the opposite of those for the Carnival," he said. "In Purim, the celebration causes people to give gifts to the poor and to bring the fellow man closer. The joy of the Carnival is lascivious and bestial."