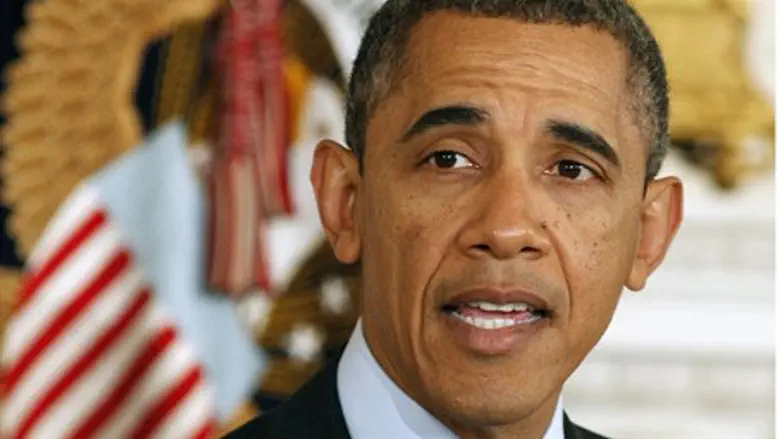 President Obama
Reuters
The White House says President Barack Obama and Israeli Prime Minister Binyamin Netanyahu spoke by telephone on Monday, almost a week after Netanyahu's ticket won the most seats in Israel's parliamentary election.
Obama reportedly called and congratulated Netanyahu on his success in the election. He said that he looked forward to working with Israel's next government, and affirmed his commitment to a strong U.S. relationship with Israel and to promoting regional peace and security.
Relations between Obama and Netanyahu were strained during Obama's first term. Supporters of Obama accused Netanyahu of interfering in the U.S. election in favor of Obama's rival, Mitt Romney, while supporters of Netanyahu accused Obama of trying to keep Netanyahu from being reelected.
Less than 10 days before the Israeli elections, Jeffrey Goldberg, a journalist for The Atlantic, considered close to Obama wrote that he "has become convinced that Netanyahu is so captive to the settler lobby, and so uninterested in making anything more than the slightest conciliatory gesture toward Palestinian moderates, that an investment of presidential interest in the peace process wouldn't be a wise use of his time."