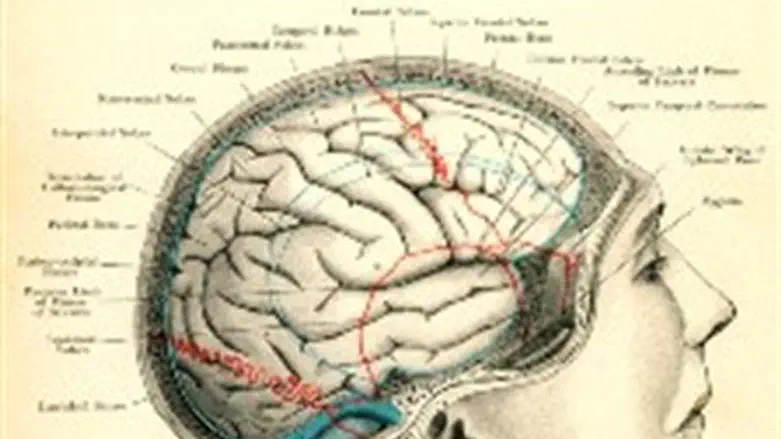 The brain
courtesy of TAU
A doctor at Tel Aviv University has come up with a new treatment for stroke and other issues that can restore significant neurological function even years after the initial event.
Dr. Shai Efrati, a member of TAU's Sackler Faculty of Medicine, theorized that high levels of oxygen could reinvigorate dormant neurons in brain tissue chronically damaged by stroke, traumatic brain injury and metabolic disorder.
The conditions are major causes of brain damage and permanent disabilities such as motor dysfunction, psychological problems, memory loss, outright dementia and more. Current treatments and rehabilitation programs can help patients to heal, but with limited success.
He and colleagues Prof. Eshel Ben-Jacob of TAU's School of Physics and Astronomy and the Sagol School of Neuroscience recruited 74 post-stroke patients, 6 to 36 months after the injury, whose condition had stopped improving, for hyperbaric oxygen therapy (HBOT). 
The treatment involved 40 two-hour sessions five times a week in a high pressure chamber that contains oxygen-rich air which increases oxygen levels in the body ten-fold.
The findings of Efrati's study, published in PloS ONE, showed significantly increased neuronal activity after a group of affected patients received two months of hyperbaric treatment, compared to a group that received none, he said. 
The study "opens the gate into a new territory of treatment," said Efrati. "It is now understood that many brain disorders are related to inefficient energy supply to the brain. HBOT treatment could right such metabolic abnormalities before the onset of full dementia, where there is still potential for recovery."