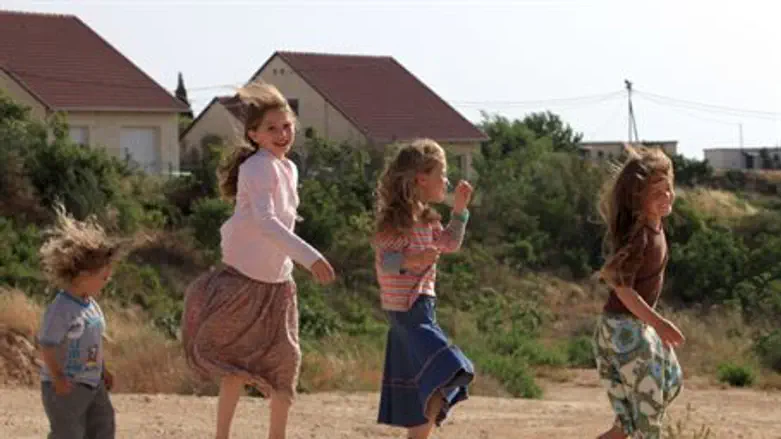 Children playing (illustrative only)
Israel news photo: Flash 90
Scientists at the Technion and University of Haifa have discovered a link between ADHD, organizational deficits and motor coordination problems.
The findings are particularly relevant for Jewish yeshiva boys who may appear to have undiagnosed learning disabilities that emerge when the children begin learning Gemorah (Talmud) -- a type of learning that requires the ability to remain focused and on task, while holding on to several different streams of logic in an organized fashion.
The study, which involved four groups of boys ages 7 to 12, found a significantly increased rate of attention deficit hyperactivity disorder (ADHD) in children with organizational difficulties. 
In addition, ADHD in children with specific motor disorder was exclusively associated with organizational deficits.
Findings of the study were posted Wednesday on theADHD International website. The article, "Disorganization as Related to Discoordination and Attention Deficit," was published in the December 26, 2012 issue of the Journal of Child Neurology.
The research team said they intended to examine the association between attention deficit and disorganization in boys "with and without specific developmental disorder of motor function."
They found that organizational deficits in childhood are "highly associated" with ADHD – and that the association is "particularly relevant in children with specific coordination disorder."
ADHD is a common neurochemical condition that includes structural differences in the brain and affects between 7 to 10 percent of the school-age population worldwide.