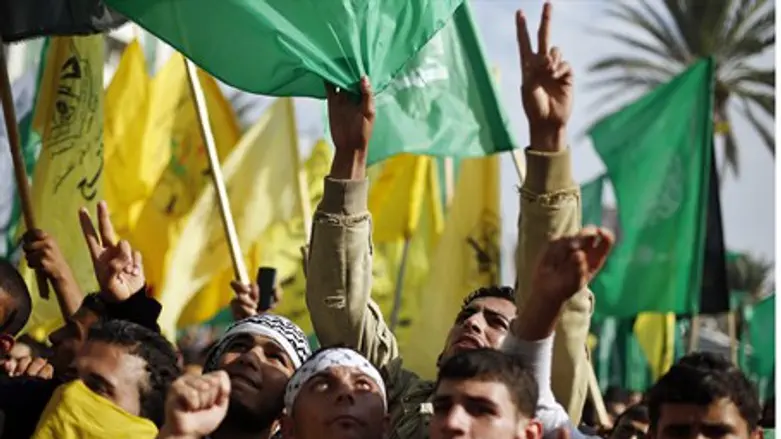 Hamas
Reuters
A popular German rap star, known as Bushido, has sparked outrage after tweeting "Free Palestine" and a map showing the Land of Israel filled entirely with the colors of the "Palestinian" flag.
Bushido was born Anis Mohamed Youssef Ferchichi, to a Tunisian father and a German mother.
The 34-year-old rapper, who has more than 285,000 followers on Twitter, has not publicly commented on his post. The map, however, is used by Hamas and other terrorist organizations who deny Israel's right to exist and seek to completely obliterate the Jewish state.
German Interior Minister Hans- Peter Friedrich told the Bild am Sonntag weekly that "this illustration does not serve peace, rather it sows hate."
Bushido has previously come under fire for launching verbal attacks against women and homosexuals.
Despite his reputation as a misogynist and homophobe, the German rapper was presented with a Bambi Award for successful integration into society.
Head of the Bambi foundation Patricia Riekel said on Sunday that "We are examining the incident and will react accordingly."
Israel's Embassy in Berlin tweeted: "First women, then gays - we are proud to be one of the victims of the integration prize winner Bushido."