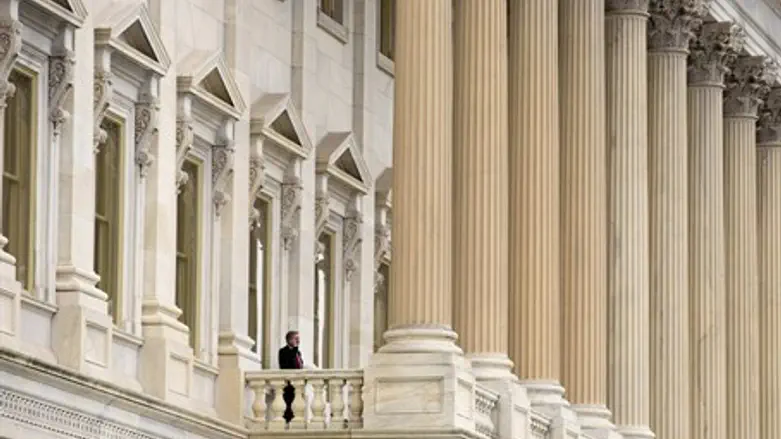 US senator calls for foreign aid cuts to Isra
Reuters
As talks of the nomination of former US Republican senator Chuck Hagel begin to heat up and his fellow lawmakers get ready to pour over his record of anti-Israel legislation, another Republican senator and possible 2016 presidential hopeful has expressed a shocking statement on a recent trip to Israel that the US should cut its foreign aid to its closest ally in the Middle East. 
On his first trip to Israel, US Senator Rand Paul (R-Kentucky) called on the US to reduce its foreign aid to Israel, which amounts to around $3 billion per year for military purposes, Russia Today reported. 
Paul told the Jerusalem Institute for Market Studies that "borrowing from one country to give to another," only serves to put more pressure on the US and to burden it with more debt, adding, "It will be harder to be a friend of Israel if we are out of money. It will be harder to defend Israel if we destroy our country in the process...I think there will be significant repercussions of running massive deficits . . . you destroy your currency by spending money you don't have."
Israel is one of America's top foreign aid recipients, receiving about one-fifth of the US foreign aid budget. To date, the US has given Israel $115 billion in assistance, mostly for military aid, RT reported.
Paul added that cutting aid forces Israel to become more sovereign and less reliant on the US, citing a 1996 speech by Prime Minister Binyamin Netanyahu in which he laid out plans to wean the country off US aid. 
Even though the US and Israel have a strong alliance, the US has surpassed $6 trillion in debt and Paul argues that reducing foreign aid across all countries in the Middle East could help alleviate the amount of borrowing it does each year. 
Foreign policy experts John J. Mearsheimer and Stephen M. Walk told RT that while many in the US might not agree with calls to cut aid to Israel, the US debt is only growing and Washington continues to borrow money from countries like China and reducing foreign aid may help alleviate the debt. "This largesse is especially striking when one realizes that Israel is now a wealthy industrial state with a per capita income roughly equal to South Korea or Spain," they said. 
"It's unlikely anything changes, but I think it is worth discussing," Paul said. 
The senator also added that before making such a cut to Israel's aid, the US should first reduce assistance to countries with tense relationships to the US, such as Pakistan and Egypt.
"I'm concerned that some of the weaponry that we are currently giving to Egypt may one day be used against Israel,"he said.