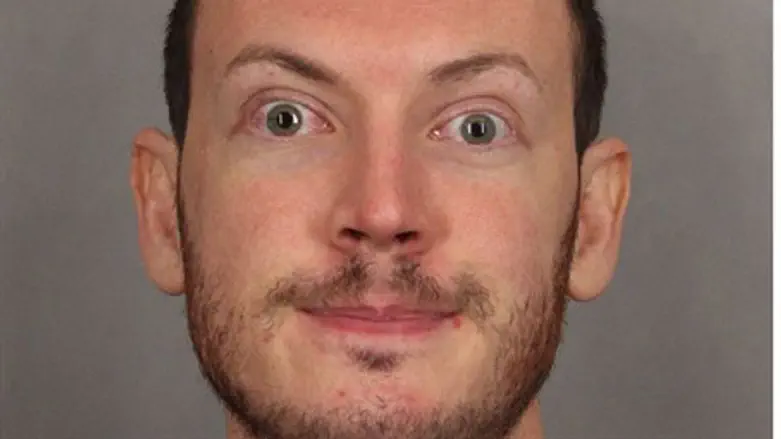 James Holmes, accused of killing 12, is due i
Reuters
The accused gunman behind a massacre in a movie theater in Colorado is due in court Monday for a week-long preliminary hearing likely to hear chilling details about the shooting at a Batman film premiere.
A judge will decide if there is enough evidence to stage a full trial for James Holmes, accused of opening fire on a packed midnight screening in Aurora, outside Denver, last July, killing 12 people, AFP reported.
Some reports suggest the hearing -- expected to include testimony from survivors, video evidence and 911 calls -- could be the closest the 25-year-old comes to an actual trial, if the judge were to rule him unfit due to insanity.
The Aurora massacre, which also wounded at least 70, revived the perennial US debate over gun control -- an issue re-ignited even more intensely by last month's shooting of 20 young children at a Connecticut elementary school.
Only two days before Monday's hearing a gunman killed three people in Aurora itself, before police shot him dead. He had barricaded himself inside a house with his victims' bodies Saturday, but a woman escaped and raised the alarm.
Holmes, who had bright orange hair and a bemused expression at his first appearance in court shortly after the massacre, faces over 160 charges including murder and attempted murder over the July 20 shootings
He allegedly wore body armor when he entered the Century 16 theater shortly after midnight on the opening night of the final installment of the blockbuster Batman movie franchise, "The Dark Knight Rises."
Witnesses said Holmes threw smoke bomb-type devices before opening fire randomly with weapons including an AR-15 rifle, a 12-gauge shotgun and a .40-caliber pistol.
The gunman was arrested at the scene. His one-bedroom apartment was later found to be booby-trapped with an array of home-made devices apparently designed to kill or injure police arriving after the shootings.
Officers had to deliberately detonate explosives using remote devices to gain access to the apartment.
In the last five months some details have leaked out, including that Holmes was being treated by a psychiatrist at the University of Colorado, where he was a doctoral student in neuroscience until shortly before the shootings.
But much has been kept confidential as part of the pre-trial judicial process, and this week's hearing is expected to reveal a good deal of previously-undisclosed evidence.
Prosecutors will build up their case that the shootings were a premeditated act of mass murder, while Holmes' lawyers may try to pick holes in evidence. It is unclear if they will argue that he is unfit to stand trial due to insanity.
Survivors are expected to testify about the horrifying moment the gunman burst into the theater and began firing, in a court presided over by judge William B. Sylvester of Colorado's 18th Judicial District.
At least one family will not attend the hearings, which will inevitably bring back painful memories.
"We talked about it as a family, but we decided not to go. My son doesn't want to be there," Mike White, whose 33-year-old son still faces more surgery to repair damage to his lung and scapula, told the Los Angeles Times.
But Jessica Watts, whose cousin Jonathan Blunk was killed, said she had to go. "I want to have a little more closure about what happened to my cousin in his final moments," she told the newspaper.
The first day of the hearing gets underway at 9:00 am (1600 GMT) Monday.