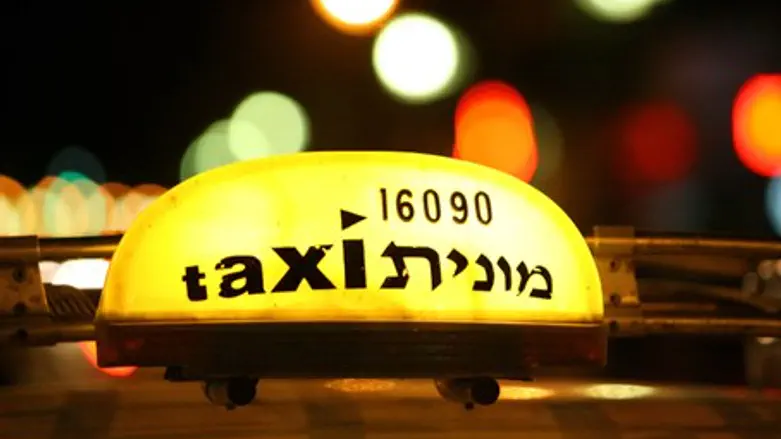 Taxi cab
Israel news photo: Flash 90
Arabs severely beat a 69-year-old taxi driver Monday, stole his cab and left him bleeding at the side of the road. The Tatzpit news agency reported that the attack took place near Neveh Tzuf, in the Binyamin region north of Jerusalem.
Police found the man on the roadside. He told them that three Arabs got on the taxi near the Tel Aviv Center – Arlozorov train station. They began beating him with severe violence. One of them sat in the driver's seat and began driving the car very fast. When they reached the area of Neveh Tzuf, they threw him out of the car and kept on driving.
The driver waited for about 20 minutes at the side of the road in the rain and wind, until a police car that passed by identified him. The police gave him first aid and called an MDA ambulance, which took him to Beilinson Hospital's Trauma Room.
He was in light to moderate condition and is suffering from numerous bruises to his head and chest. Police have launched an investigation.