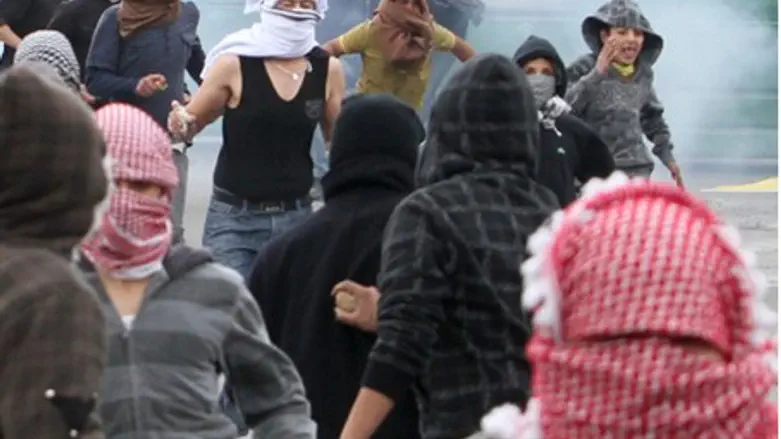 Arab rioters
Flash90
Rioting Arabs succeeded Thursday in driving back an IDF force that was about to carry out an arrest near Jenin, in Samaria, according to a report that has since been denied.
The force, made up soldiers from elite units, reportedly encountered about 500 rioters who attacked them with rocks and rolled burning tires in their direction. The soldiers responded with anti-riot gear and left the location without arresting the suspect they had sought. The IDF has denied this story.
On Tuesday night, IDF soldiers and Border Guards successfully completed a mission in an Arab village near Jenin, in northern Samaria (Shomron), where they arrested several terrorists associated with Islamic Jihad.
The soldiers, who were operating in the village of Tammun, left the village after putting down a fierce riot by residents of the village.