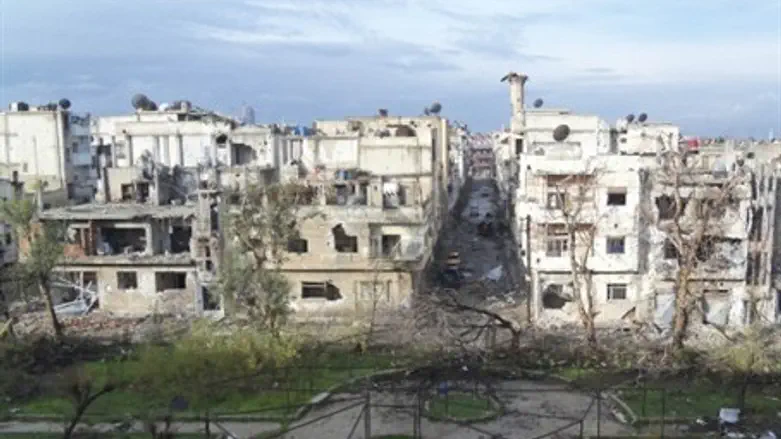 Homs in ruins
Reuters
At least 150 charred corpses were found Saturday in Deir Baalba in Homs, Syria, according to a report by the Shaam Network that was quoted in Al Arabiya.
Earlier Saturday, Syrian regime forces killed 20 people in a town near Aleppo. Eighty other people were killed nationwide, according to opposition Coordination Committees.
Sana Revolution reported that a "massacre" took place in Khamsya, near Aleppo.
The fighting in Aleppo forced Syrian Air, Syria's national airline, to cancel a flight to the city. According to Cairo airport officials, a flight that was supposed to stop in Aleppo before continuing to Damascus flew straight to Damascus "because of the deteriorated security situation" near the Aleppo airport.
The Al Arabiya report stated that this was the first time a flight to Aleppo had been canceled because of fighting. The Syrian government and its airline did not comment.
Syria rebels have launched a campaign to seize government airports as a way to cut the regime's supply lines and strike a blow against its air power, the biggest threat faced by the insurrection.