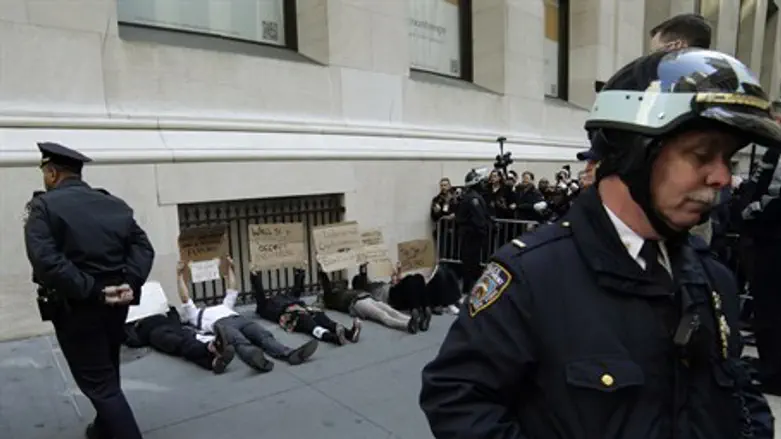 Occupy Wall Street activists
Reuters
Activists with Occupy Los Angeles have filed suit against the city for what they allege was harsh police treatment as they were swept off City Hall grounds over a year ago, court documents show.
An estimated 1,400 officers drove about 300 demonstrators off the grounds on November 30, 2011; the activists had been camping out for eight weeks to support the Occupy Wall Street movement against economic inequality and wealth disparities.
In the federal suit filed in US District Court in California's central district on December 20, five people are suing in the class action lawsuit meant to represent 292 people detained in the raid.
The suit names the city and county of LA, Mayor Antonio Villaraigosa and LA Police Department Chief Charlie Beck.
The activists claim they were denied food and water for hours while being detained at the Metropolitan Detention Center, at a jail in Van Nuys or on a bus to the detention center. Others allege they were refused access to bathroom facilities, and told to urinate or defecate on themselves.
Two of the five named plaintiffs were journalists, a videographer and a radio reporter, the documents add.
Occupy's camp in Manhattan's Zuccotti Park in late 2011 spawned similar protests in cities around the world as the movement tapped into widespread resentment over the economic slump, persistent unemployment and anger at financial practices.