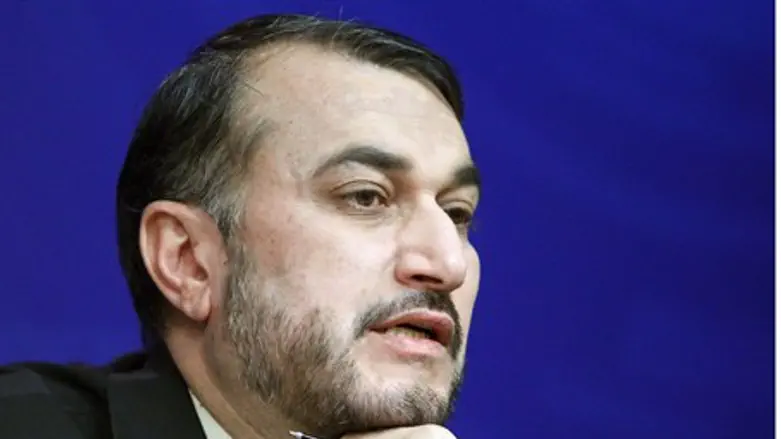 Iran's Deputy Foreign Minister Hossein Amir-A
Reuters
Iran slammed Canada on Monday for removing an exiled Iranian opposition group from its blacklist of terror groups, accusing it of violating its global commitments and adopting a "dangerous" move.
By delisting the Mujahedeen-e-Khalq (MEK) group, Canada is "using the issue of terrorism as a tool (and) violating its international commitments," the Iranian foreign ministry said on the website of state broadcaster IRIB, as quoted by AFP.
"It is a dangerous move that can weaken international peace and security."
On December 21 Canada announced the removal of the group from its blacklist after a similar move by the United States in September.
Canada also added Iran's Quds Force, a special forces unit within the Revolutionary Guards tasked with missions abroad, to its terror list.
The Iranian foreign ministry issued a "serious warning" about the consequences of the decision to delist MEK, saying it was turning Canada into a "haven for terrorists."
It said Iran will hold Canada responsible for preserving the security of Iranian expatriates and properties "in case of any violent and terrorist acts" by the MEK, AFP reported.
The ministry did not comment on the Quds Force addition to Canada's blacklist.
The leftwing group was founded in the 1960s to oppose the shah of Iran. After the 1979 Islamic Revolution that ousted the shah it took up arms against Iran's clerical rulers.
It is blamed for killing Americans in Iran in the 1970s and an attack on US soil in 1992.
The group says, however, that it has now laid down its arms and is working to overthrow the Iranian regime through peaceful means.
Iran holds the group responsible for murdering thousands of Iranian civilians and officials as well as becoming mercenaries for the former Iraqi regime of Saddam Hussein.
Canada, one of Israel's staunchest allies, broke diplomatic ties with Iran in early September and has since imposed harsh sanctions on the Islamic Republic, in an effort to curtail its nuclear program.
Canadian Foreign Affairs Minister John Baird issued a statement on Dec. 11, saying: "Despite intensive efforts by the international community to engage Iran on its nuclear program, the Iranian regime refuses to comply with its international obligations, cooperate fully with the International Atomic Energy Agency, or enter into meaningful negotiations.
"Canada is taking further action against the Iranian regime by expanding sanctions.
"Our government has amended the Special Economic Measures (Iran) Regulations to list an additional 98 entities associated with the Iranian regime as designated persons, ratcheting up pressure on entities supporting Iran's nuclear program, including the Iranian Revolutionary Guard Corps and the Basij paramilitary organization.
"Canada's measures also target economic sectors that indirectly support or provide funds for Iran's nuclear program: oil and gas, mining, metals, and shipping. The amended regulations further isolate Iran from the global financial system.
"These amendments align Canadian sanctions with measures adopted by our allies and partners. Canada's clear stand against the Iranian threat further strengthens international pressure on the Iranian regime. The Iranian regime must address, with urgent and concrete action, the international community's grave concerns over its nuclear activities."