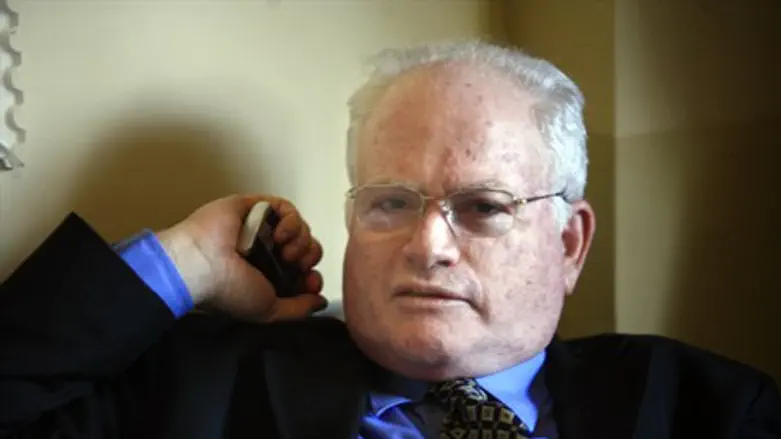 Amos Gilad
Israel news photo: Flash 90
According to Defense Ministry military expert Amos Gilad, for the moment, there appears to be a balance of power between Syrian President Bashar al-Assad and opposition forces.
It is that delicate balance that is keeping the chemical weapons in check, Gilad told listeners in an interview broadcast Sunday morning on IDF Army Radio. 
"Suppose he (Assad) does leave," said Gilad. "There could be chaos... In the Middle East, you never know who will come instead.
"We need to stay level-headed; the entire world is dealing with this," Gilad pointed out, but added, "At the moment, chemical weapons are under control."
Nevertheless, Assad's forces are slowly losing ground, and rebel forces are gaining territory by the day.
But the rebel forces are fragmented –  they are split into two major factions, one of which is a radical Islamist coalition. The other is comprised of various groups that have banded together but which are various sects that range in observance from completely secular to moderately observant Muslim, or Christian.
At some point, they may begin to also fight each other. But for now, they are still united against a common enemy: Assad.
"The opposition is not managing to defeat him, and he is not defeating the opposition, though more and more parts of Syria are no longer under his control, and that is what matters," Gilad said.