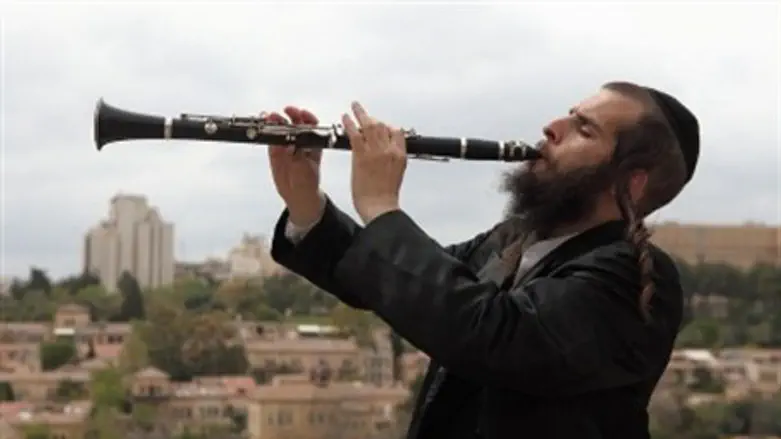 Klezmer
Israel news photo: Flash 90
The annual KlezKamp event will take place next week in the United States. The camp will feature workshops, seminars and performances with some of the best known klezmer musicians from around the world.
The artistic traditions of the Yiddish speaking Ashkenazi Jewish community have continued to thrive in recent years, in Israel and around the world.
The event is sponsored by the Living Traditions organization and is headed by four-time Grammy nominated record producer Henry Sapoznik. According to their website, "Living Traditions places a high value on cultural literacy by presenting Yiddish music, dance, history, folklore, crafts and visual arts through its classes, publications, recordings and documentaries."
KlezKamp: The Yiddish Folk Arts Program" is in its 28th consecutive year.
This year's programs will, as usual, will feature classes on music, theater film and culture, taught by well-known performers. Unique to his year's schedule will be a focus on comedy and humor.
KlezKamp will take place December 23rd-28th in the New York area.
Ben Bresky is a music journalist living in Jerusalem. He hosts The Israel Beat Jewish Music Podcast interviewing a wide range of Jewish and Israeli musicians from Carlebach to klezmer, from hasidic to trance. For mp3 archives click here. For Facebookclick here. For Twitter click here.